Ithaca-based architecture practice Ballman Khapalova has converted a 1980s ranch into a modern home with brightened rooms and a new 300 square foot (28 square meters) addition, a new roof, new wood exterior siding, and a new deck.
Named Pine Lane House, the house, located in Saugerties, New York, United States, was developed as an upgrade of a former ranch to give a new, fresh look, while aiming to preserve the "unexpected sculptural quality" of the structure. 
Exterior – View from West
Ballman Khapalova upgraded all mechanical systems and added new windows aligned with existing windows to maximize all possible openings. The goal of the studio was to complete the renovation in minimum budget.
"The addition to the main floor aligns the entry with the center of the house, while moving the interior social space closer to the existing trees to the west. The new deck hugs the trees and is nestled underneath their canopies," said the studio.
The team integrated a custom steel railing with a wood rail that continues the rhythm and material of the house façade. 
The studio marked the deck by adding a circular hot tub, while maintaining a deep view of the whole property. According to the studio, "this lends an unexpected sculptural quality to the otherwise simple building volume."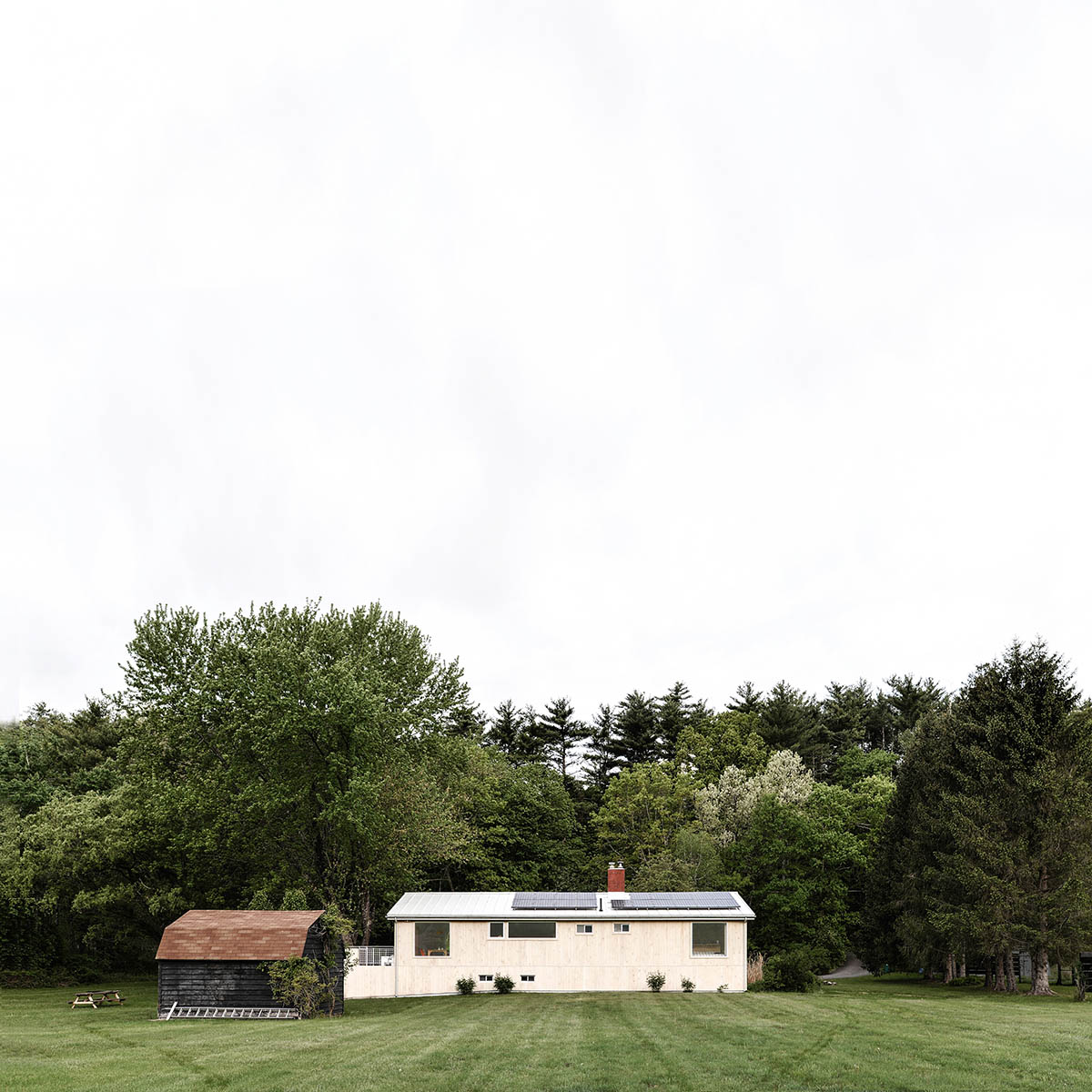 Exterior – South Facade
Since the original interior was dark and introverted, the studio aimed to brighten the rooms as much as possible, while connecting the inside and outside. 
"Life in the new house is enhanced by the experience of the surrounding environment, with each room connecting to the site in a unique way," the office continued.
Interior – Dining Area
With the addition of a main bedroom suite, the internal hallway was shortened. The main bedroom has a window that looks at the garden at the east of the house.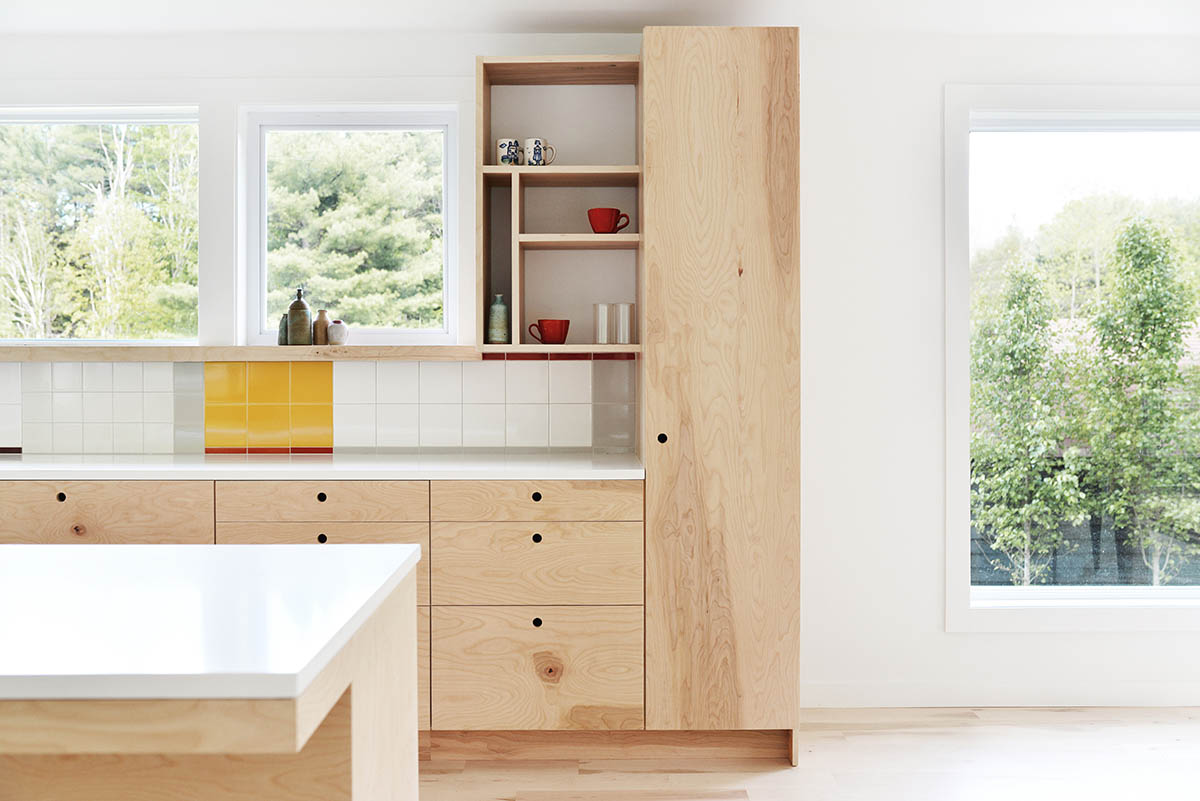 Interior – Kitchen with Custom Backsplash
The custom bed structures the space within the main suite, maintaining privacy and tidiness in the sleeping area, and openness and fluidity in the working and dressing areas.
Interior – Kitchen with Custom Backsplash
The kitchen, dining, and living spaces were left as open spaces to create a large flexible social space that is visually connected to the main features of the property, such as the large tree to the west, and the tree line to the south. 
The pattern for a custom tile backsplash at the kitchen counter originated as an interpretation of floor plan studies carried out during the design process.
Interior – Dining Area
Interior – Kitchen with Custom Backsplash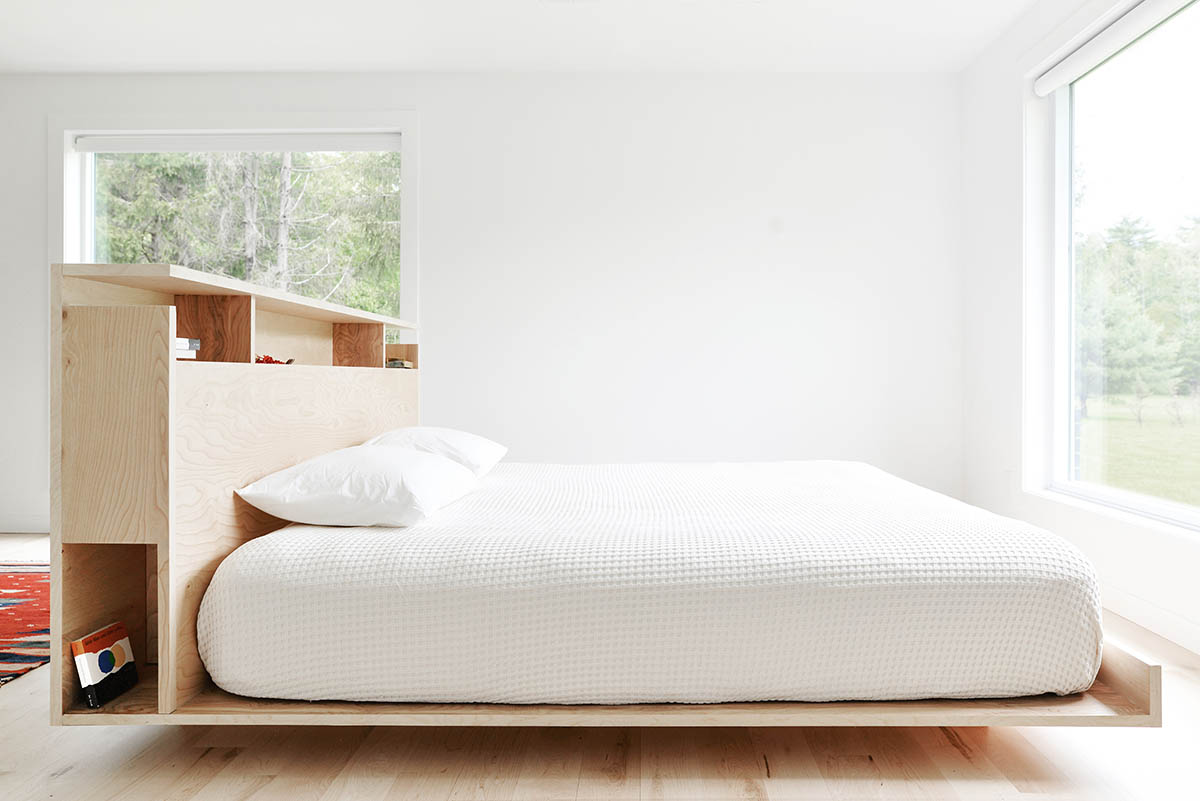 Custom Bed Frame
Office Nook in Main Bedroom
Interior – Custom Bed Frame
Interior – Living Area and Entry
Interior – Office Nook in Main Bedroom
Interior – Entry with Terrazzo Floor
Interior – Kitchen with Custom Backsplash
Exterior – Deck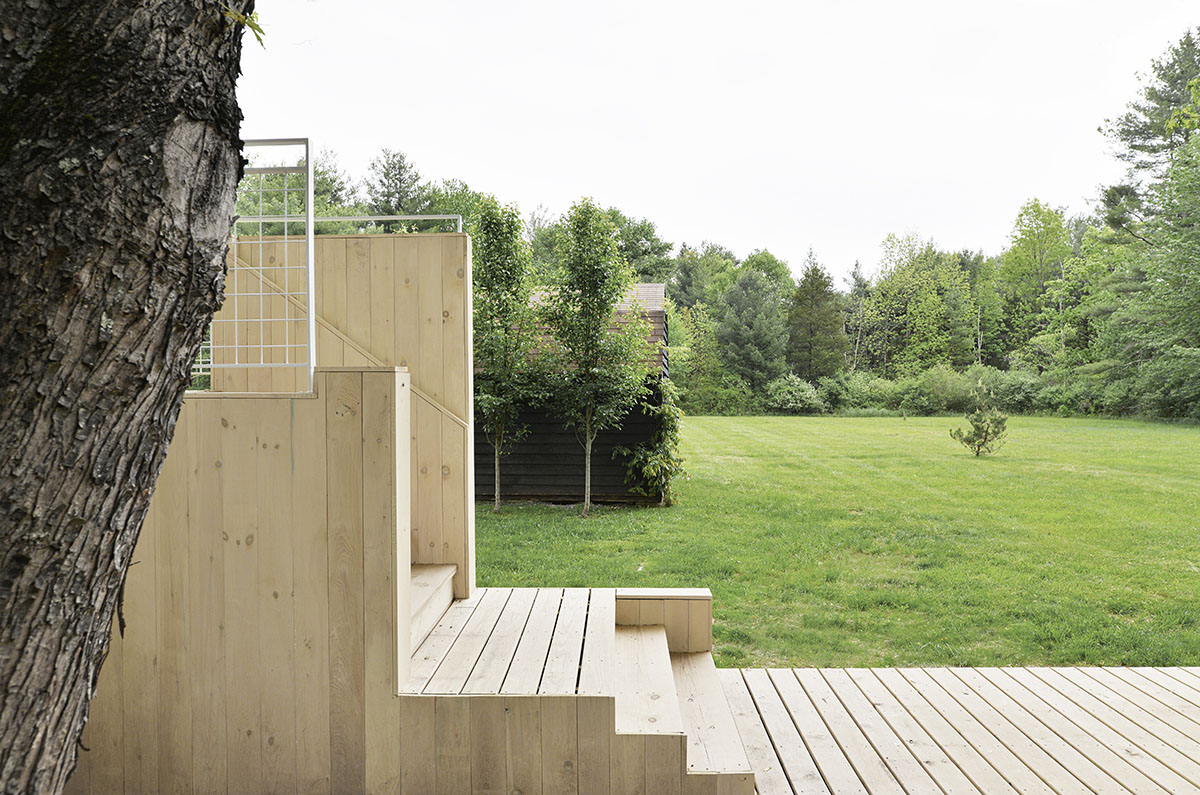 Exterior – Deck
Exterior – South Facade Detail with Deck Railing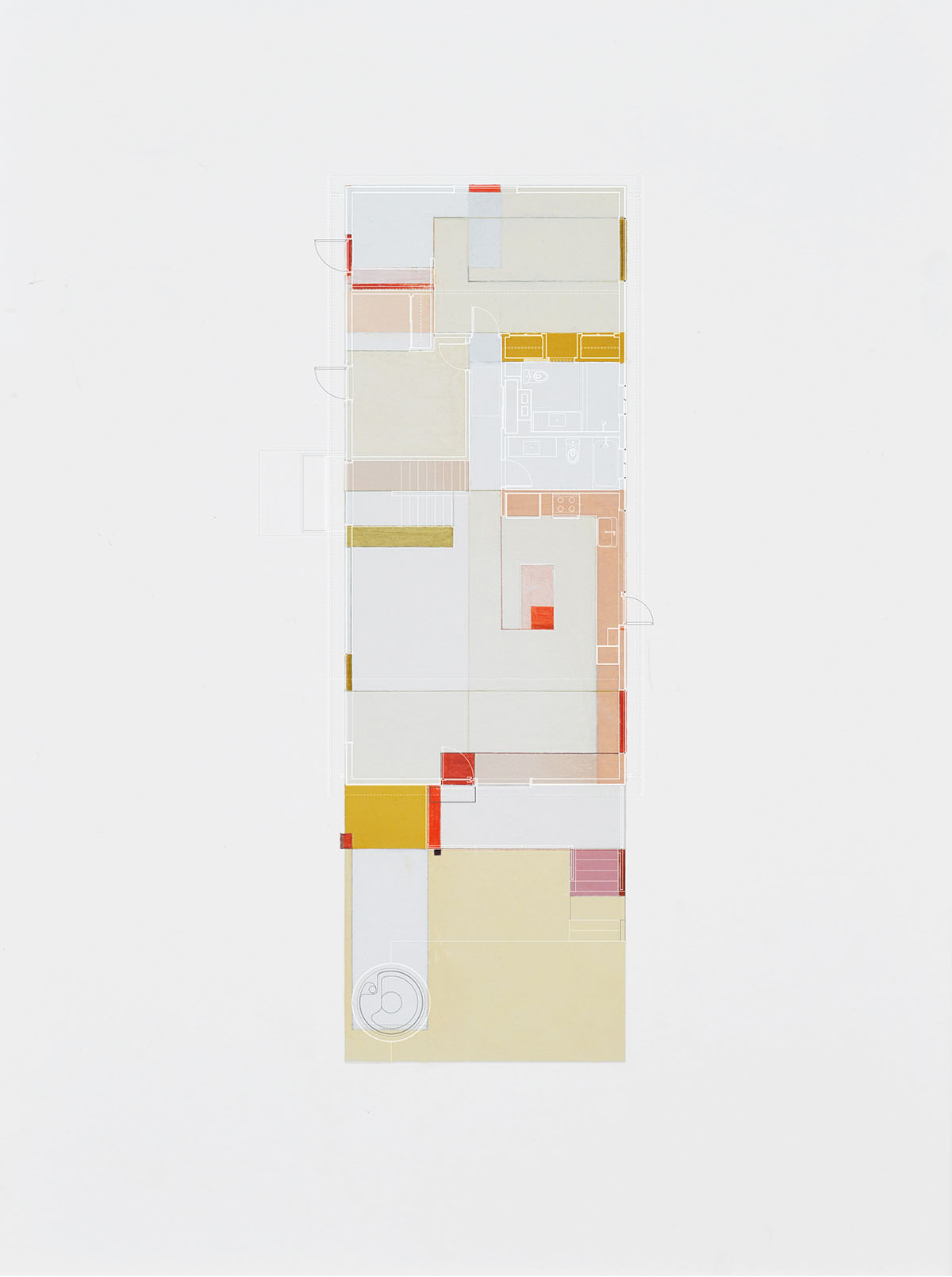 First Floor Plan Drawing
Project facts
Project name: Pine Lane House
Location: Saugerties, New York, USA
Architects: Ballman Khapalova
Structural Engineer: Thornton Tomasetti
Project date: 2023
Top image: Exterior – North Facade.
All images & drawings © Ballman Khapalova.
> via Ballman Khapalova
Ballman Khapalova
home
house
ranch
renovation