Berlin-based architecture studio J Mayer H has wrapped a university pavilion with large diagonal concrete bands at FOM University's Duesseldorf Campus in Germany.
The project, named FOM Pavilion, was envisioned as a new social space added to the university's Duesseldorf campus. J Mayer H created a web-like space by using large diagonal concrete columns and roof where a floor-to-ceiling glazed pavilion takes place.
The single-storey pavilion is being used as a social hub for seminars and lectures, workshops and social gatherings. 
The 8,000 square meter campus of FOM Hochschulzentrum is located in Quartier Central, a vital urban neighborhood located on the grounds of the former cargo train station in Duesseldorf Dehrendorf.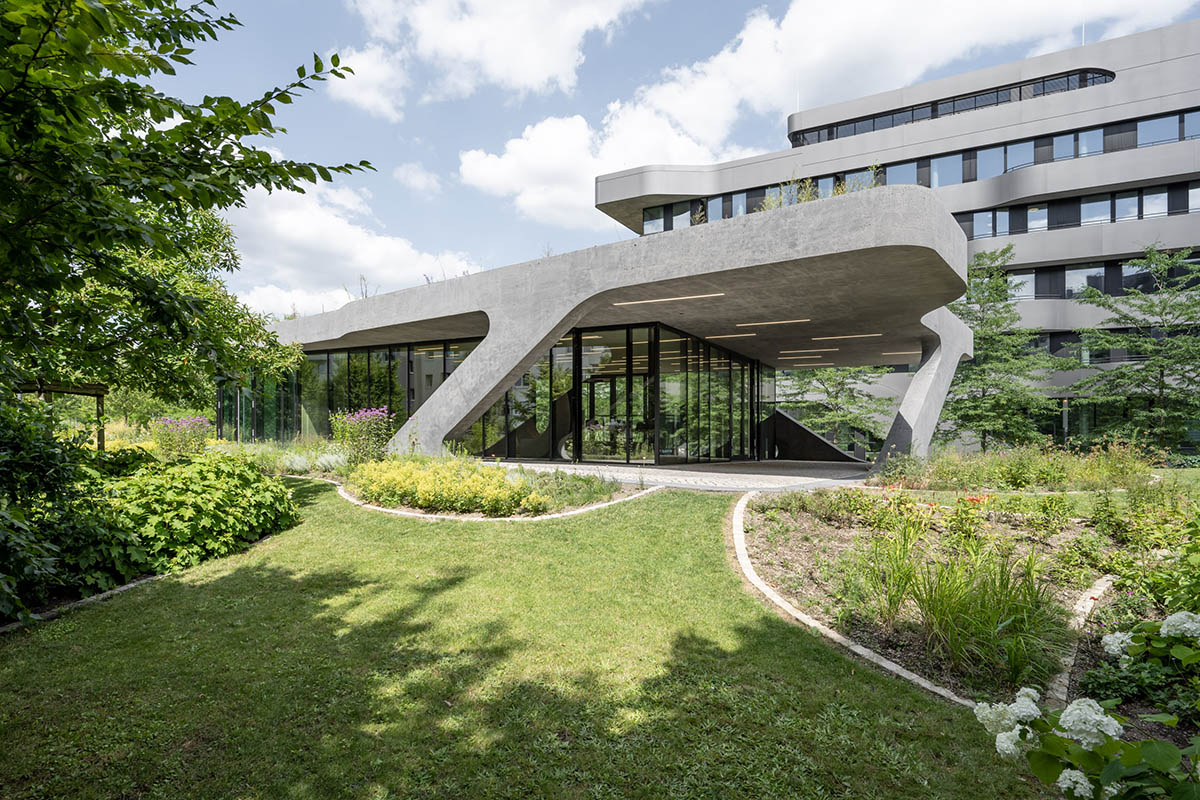 Five years after the new university building was completed, this pavilion is an annex connected to the main building and offers a new social space.
Covering a total of 100 square meters, the pavilion features shaded outdoor terraces underneath its cantilevering floating roof. It snuggles into the outer branches of the Stadtpark and closes off the landscaped area crossed by the renatured Duessel River.
The FOM Pavilion adapts to the amorphous green landscape that interweaves the various levels of access to the university building and as a soft soil sculpture covers the underground garage beneath.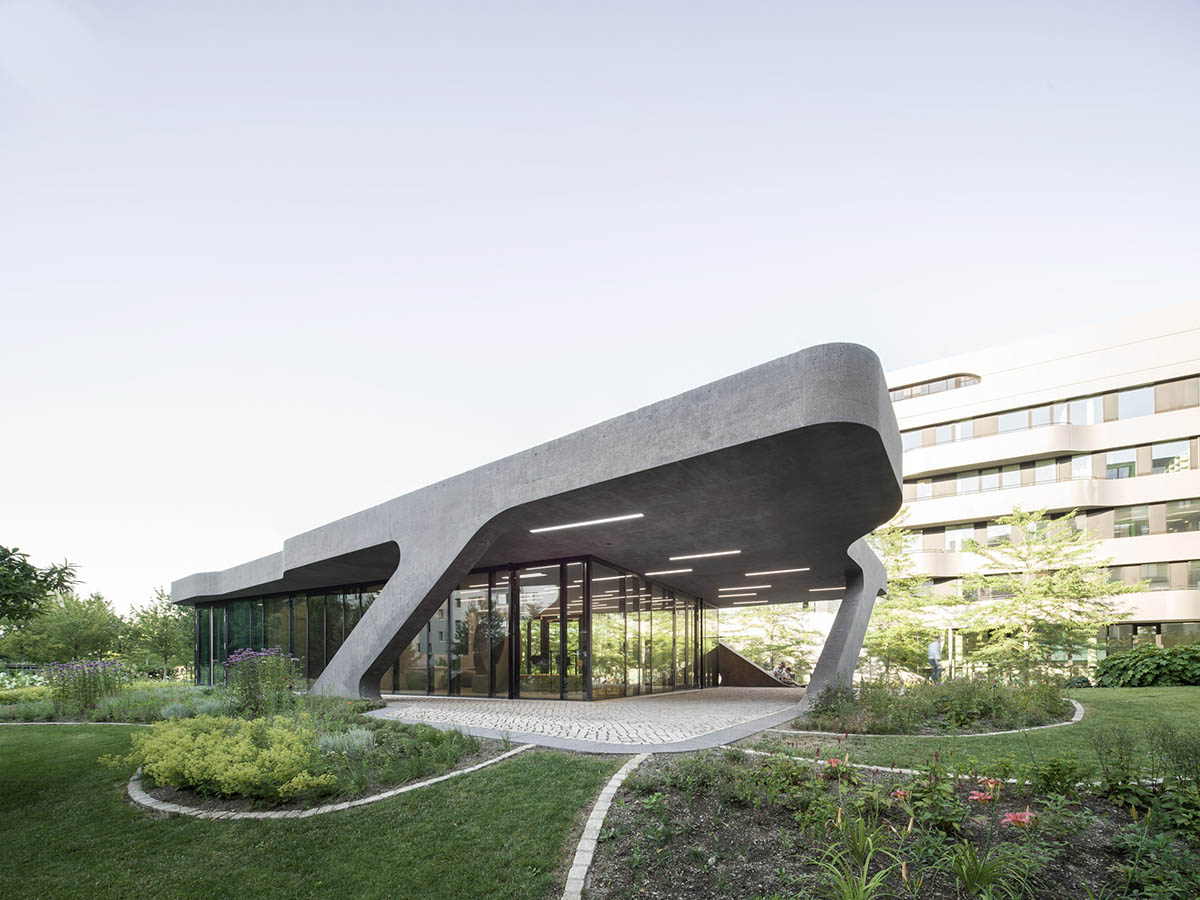 As an addition to the university building, the pavilion provides spaces for seminars and lectures, workshops and social gatherings.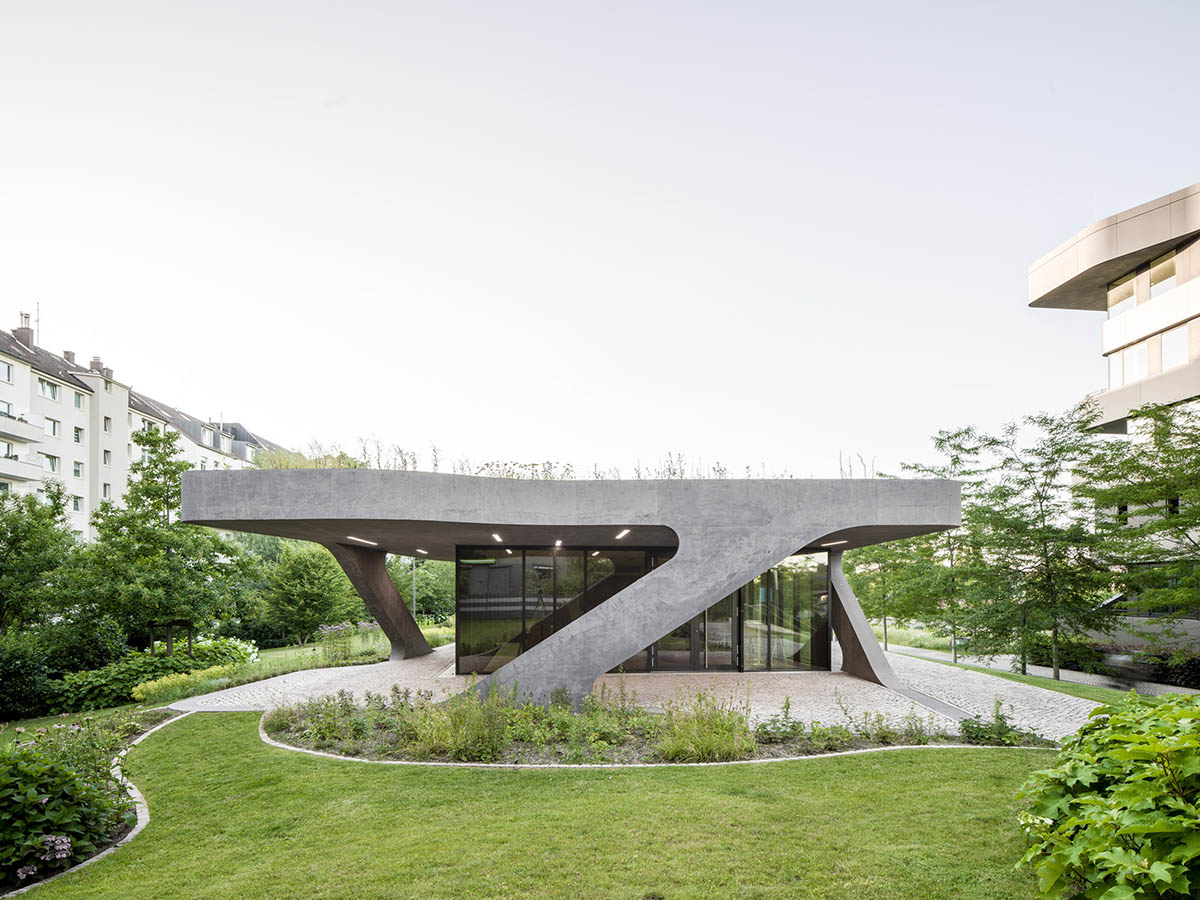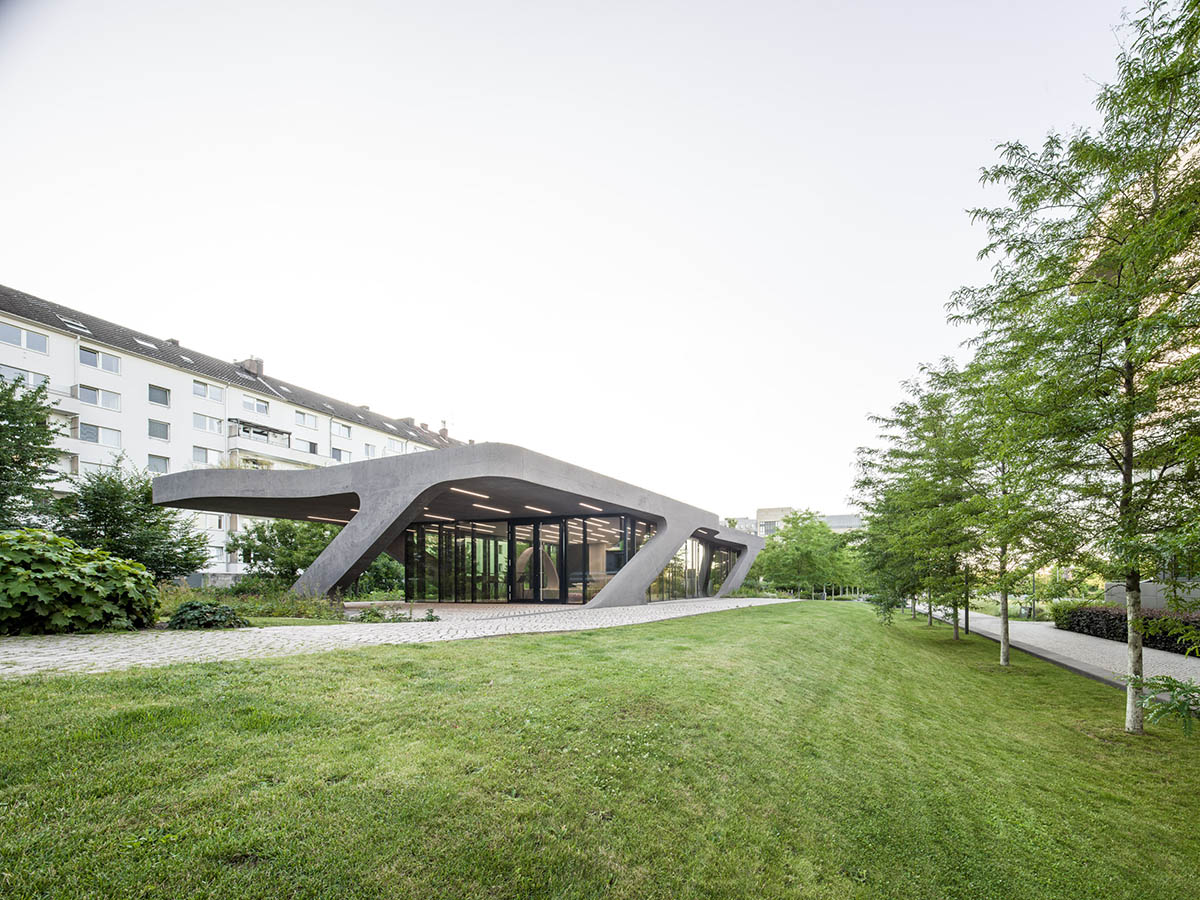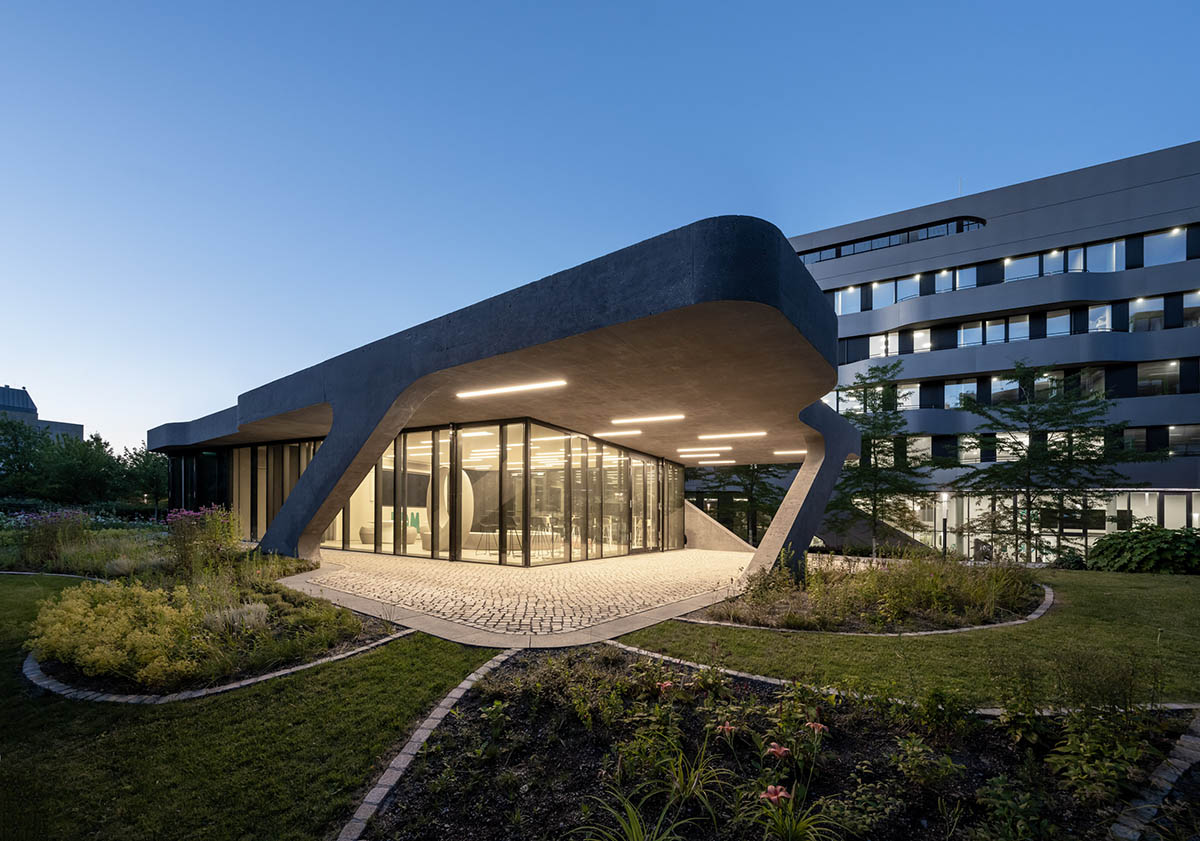 J. Mayer. H has also completed the IGZ campus wrapped by diagonal-shaped concrete skeleton structure in Falkenberg, Upper Palatine, Germany. 
The studio won a design competition to design the new façade of Cologne Main Station on Breslauer Platz in Germany. 
J. Mayer. H was founded in Berlin in 1996 by Jürgen Mayer H., Andre Santer and Hans Schneider joined as partners in 2014. J. Mayer.
Project facts
Project name: FOM Pavilion
Architects: J. Mayer. H
Location: Duesseldorf, Germany
Construction period: 2013 – 2023
Partner in charge: Jürgen Mayer H., Hans Schneider
Freelance Architect / project leader: Sebastian Finckh
Team: Ana I. Alonso, Max Magorskyi, Mehrdad Mashaie
Client: Gemeinnützige Fördergesellschaft für Bildung und Wissenschaft mbH
Gross Floor Area: 100qm
Collaborations
Architect on site: Starmans Architeturbüro /GAARKO Gablik Architektur
Structural Engineers: Thomas & Boekamp Ingenieurgesellschaft mbH
Building Services: Brockof Ingenieure
Fire Protection: IDN Brandschutz GmbH
Landscape Architects: Lützow 7
All images © David Franck.
> via J. Mayer. H
community space
concrete
J Mayer H
pavilion