Kolbadi House is a residential project in the urban context of Garmsar which is designed by L.E.D Architects. Construction criteria of 70% of the land surface, location, and development of neighborhoods are the most important factors in project mass production. However, the designer has deviated from the conventional approach of massing in order to create a volumetric mass that answers the basic questions of the design. The main question of the plan is how to define an independent residential unit (house) based on urban criteria in an urban land. In such a way that this house provides spatial capabilities for family life.
By skillfully utilizing the sloping edge of the urban passage to excavate the bulk in the middle, the project has successfully maintained a safe level of occupancy. This innovative approach has yielded an impressive increase in cubic meters and internal space, culminating in a stunning central courtyard nestled in the heart of the project. Designed as a garden pit, the elevated courtyard is positioned above all project spaces, providing abundant natural light to every corner. While the central courtyard was not the primary objective of the project, it serves its intended purposes marvelously both in terms of functionality and lighting.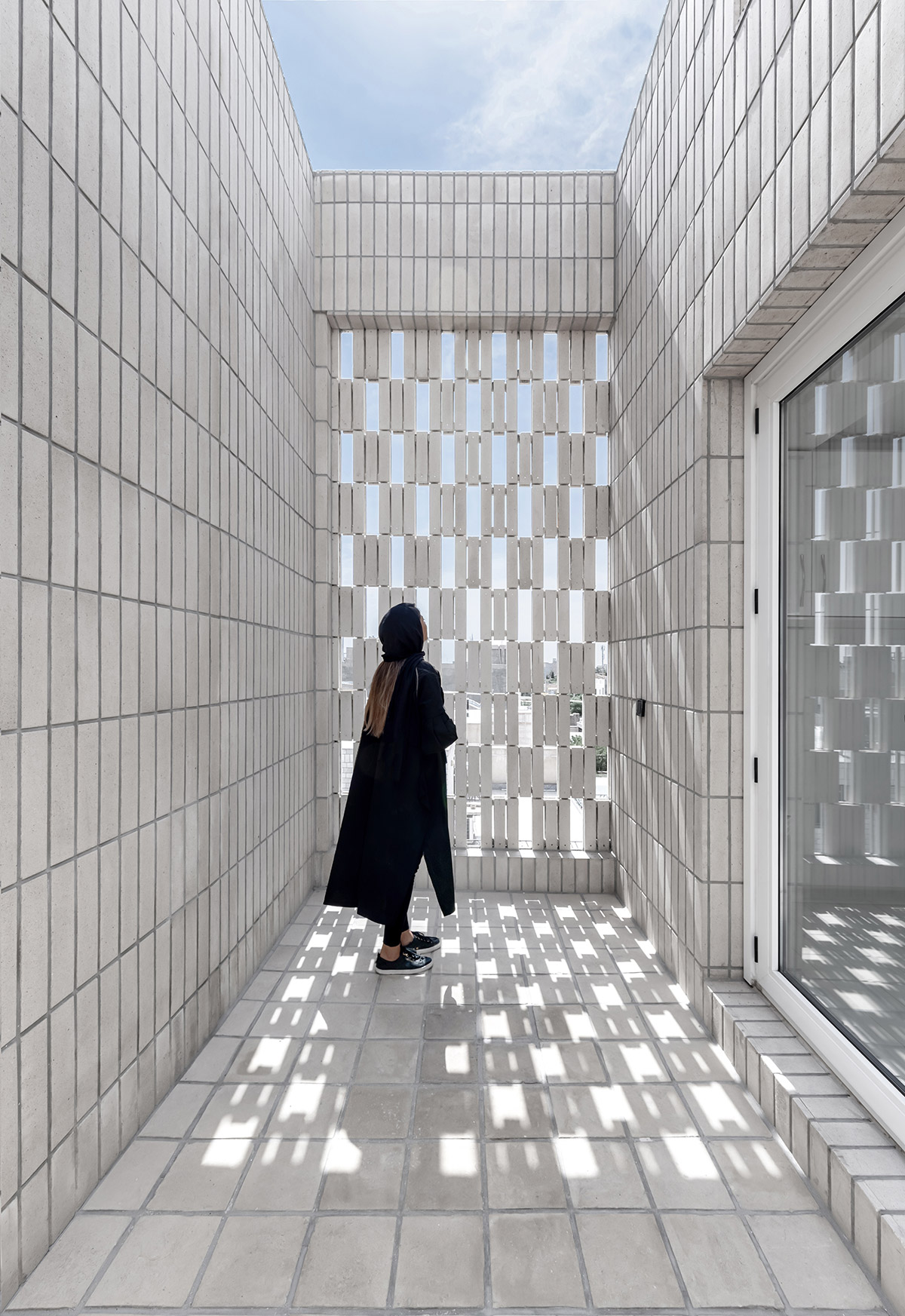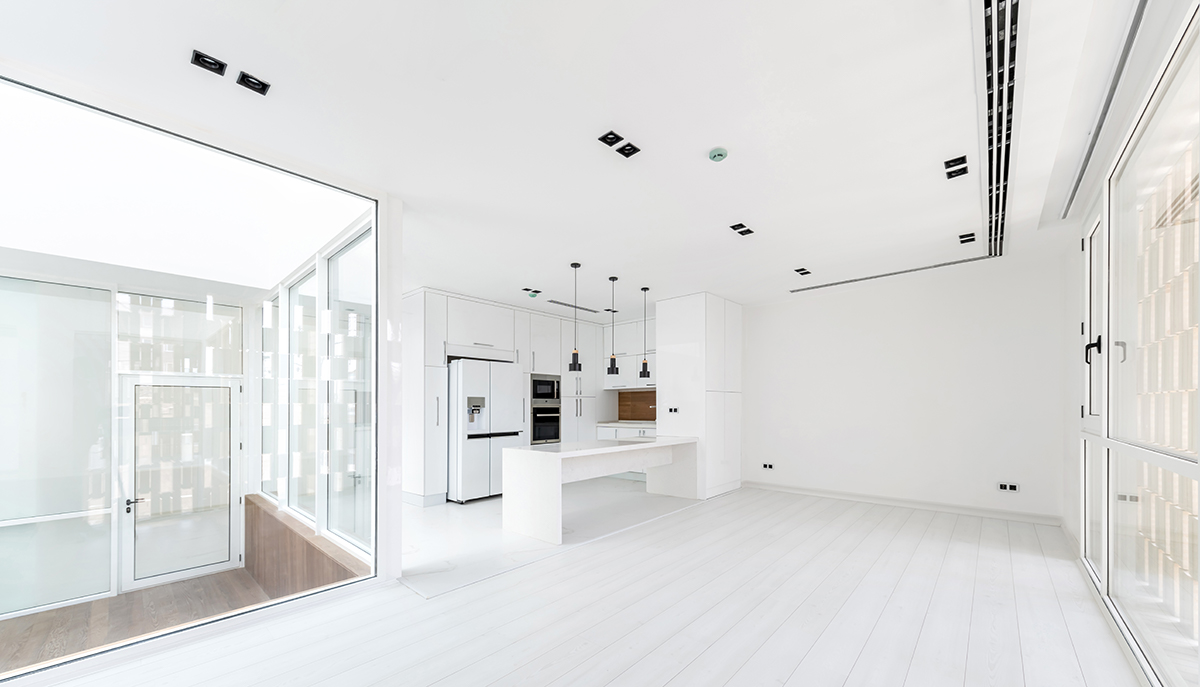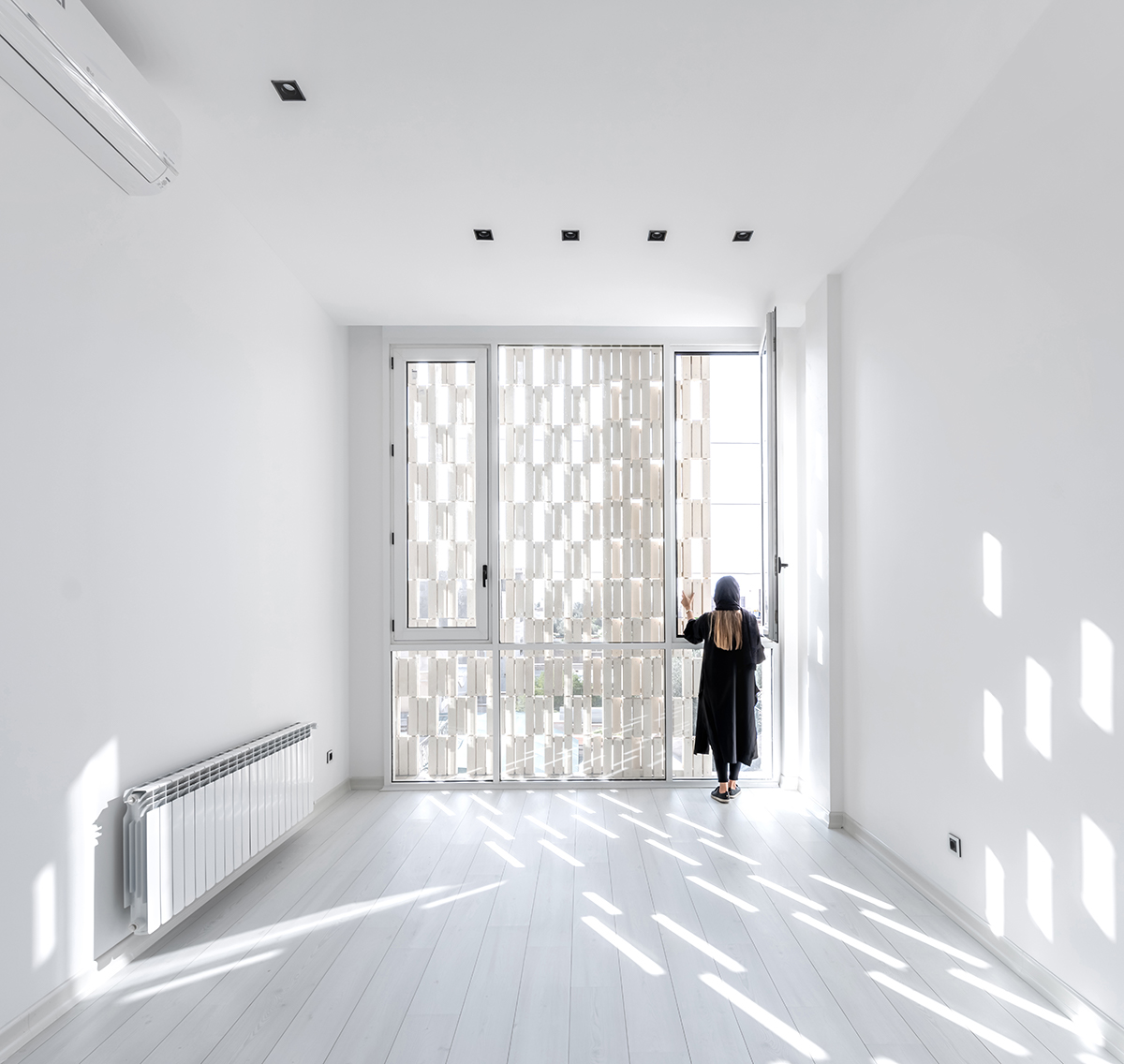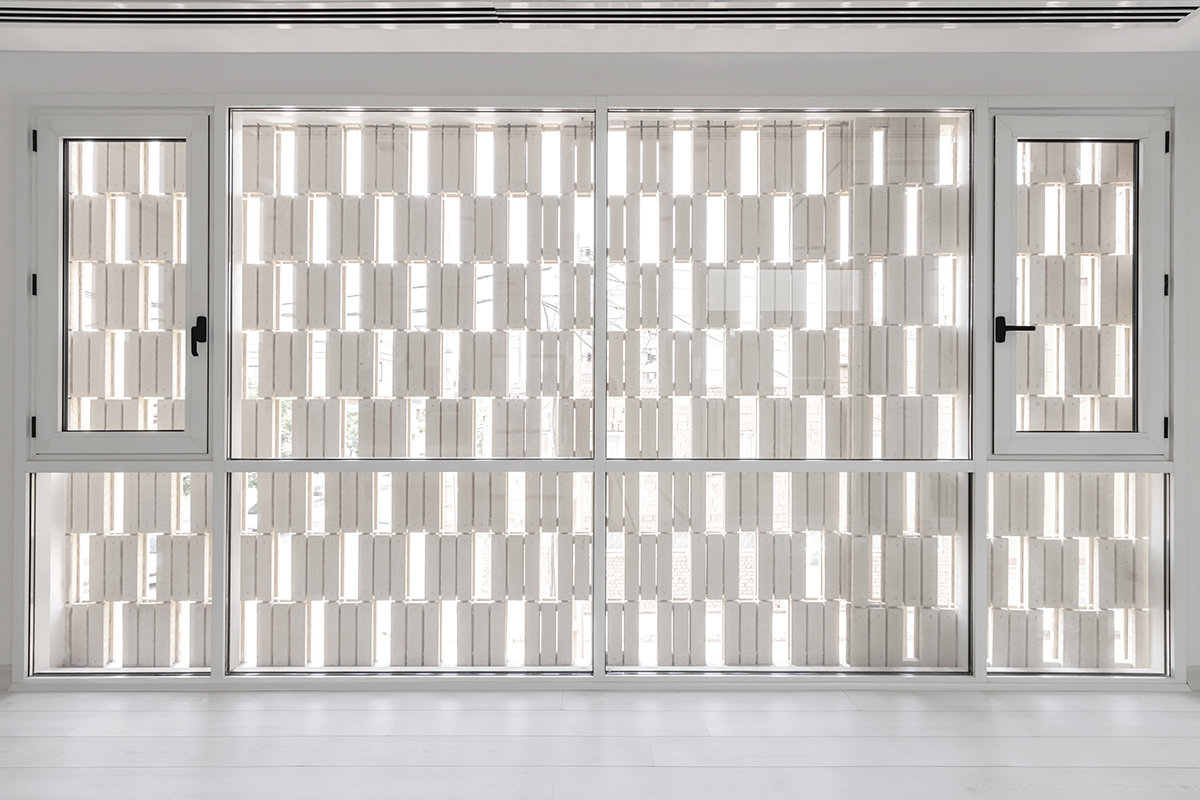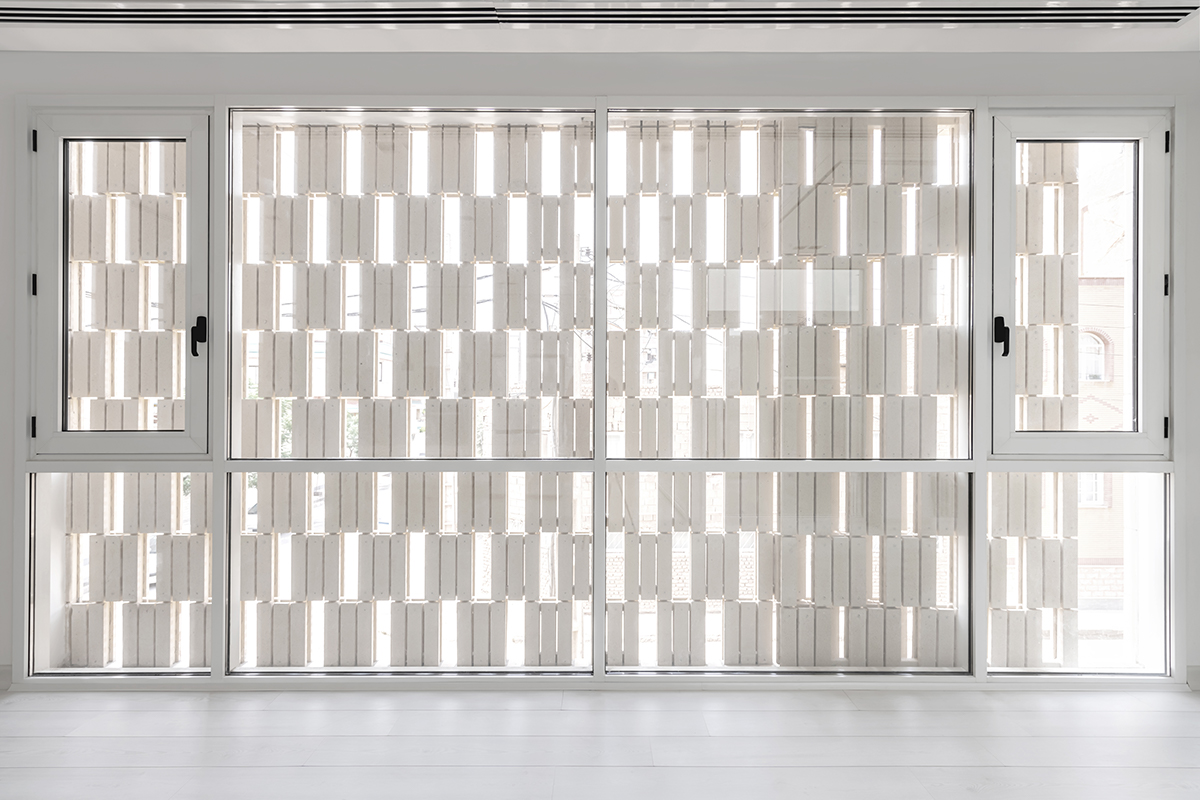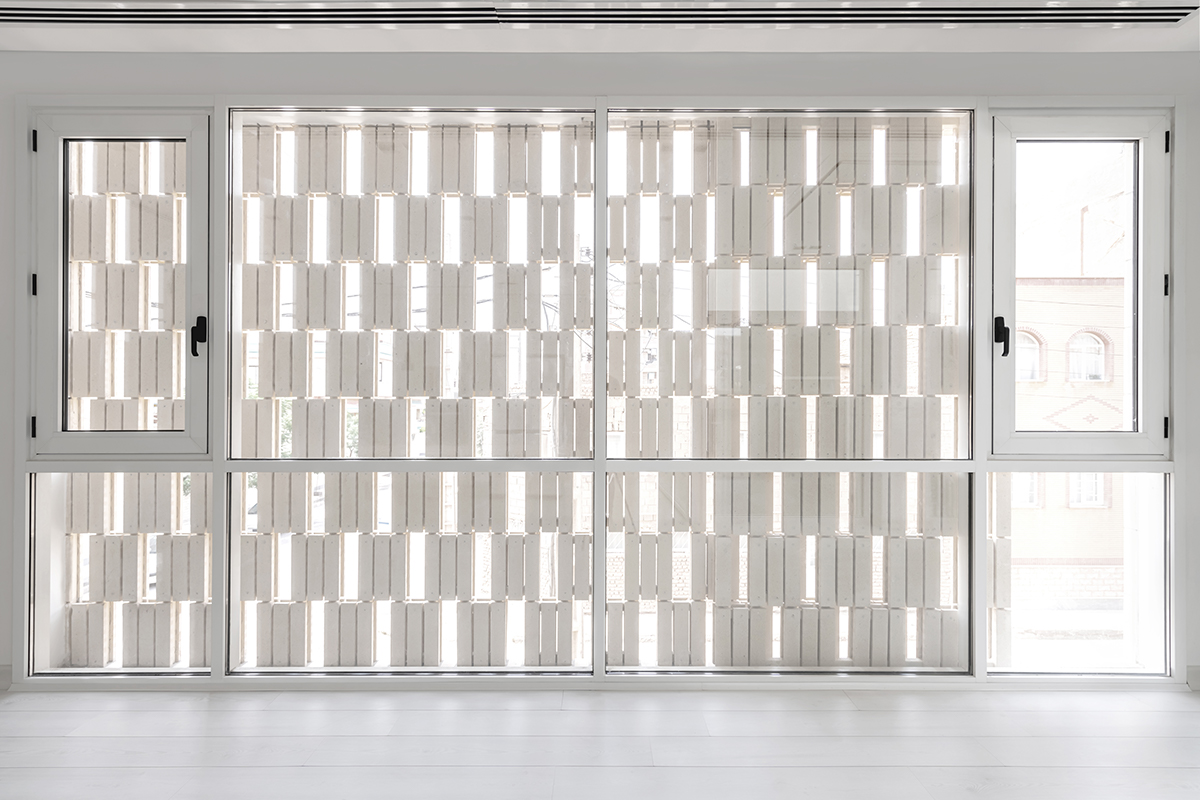 The project features several brick cubes arranged in a closed formation. Each cube serves a unique purpose and is ultimately showcased as three large pots on the roof, making a statement on an urban scale. To ensure the safety of individuals in case of an emergency, each floor boasts a brick shell section that is shaped like a rail and hollow, facilitating the connection of rescue forces to the site.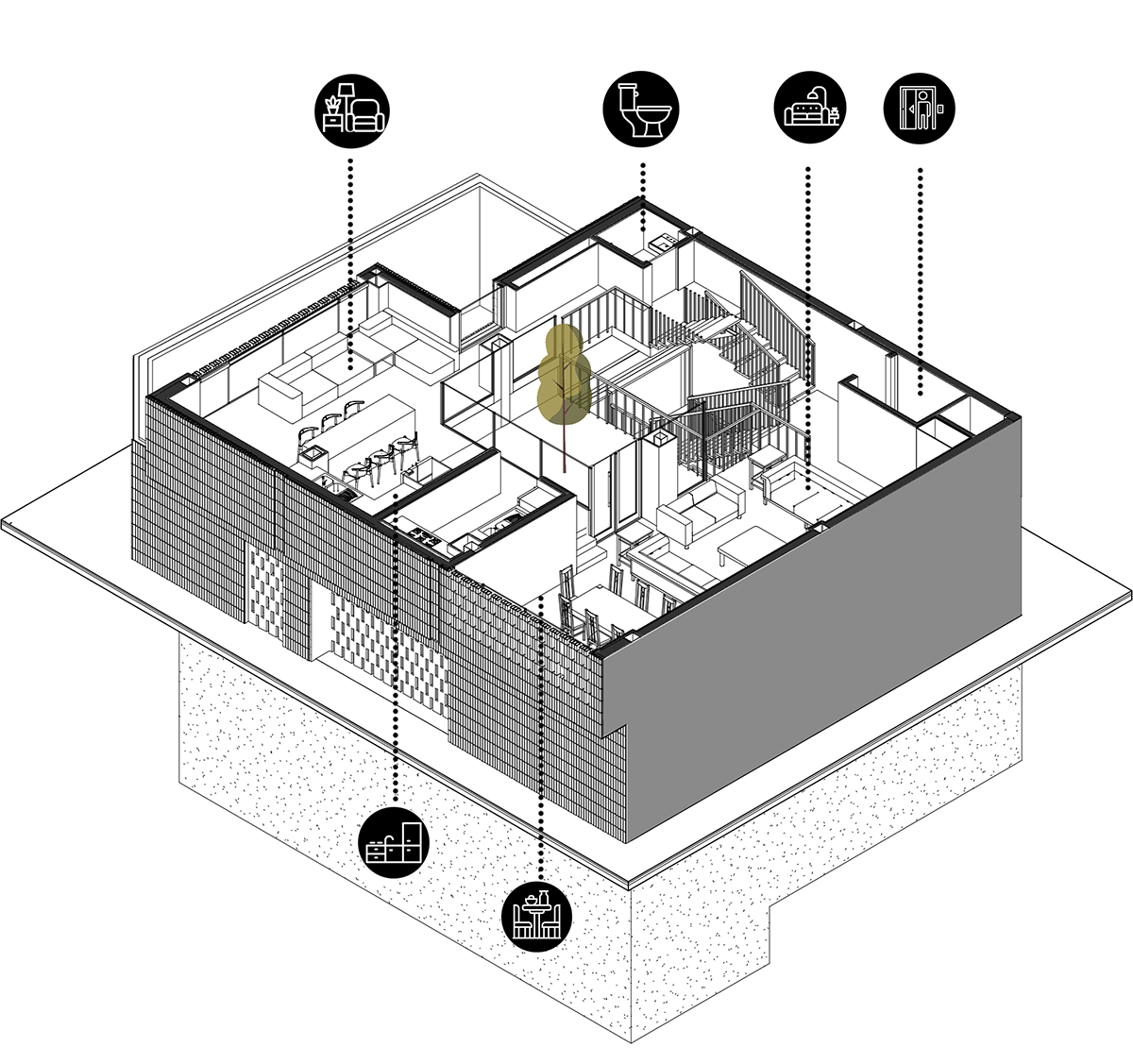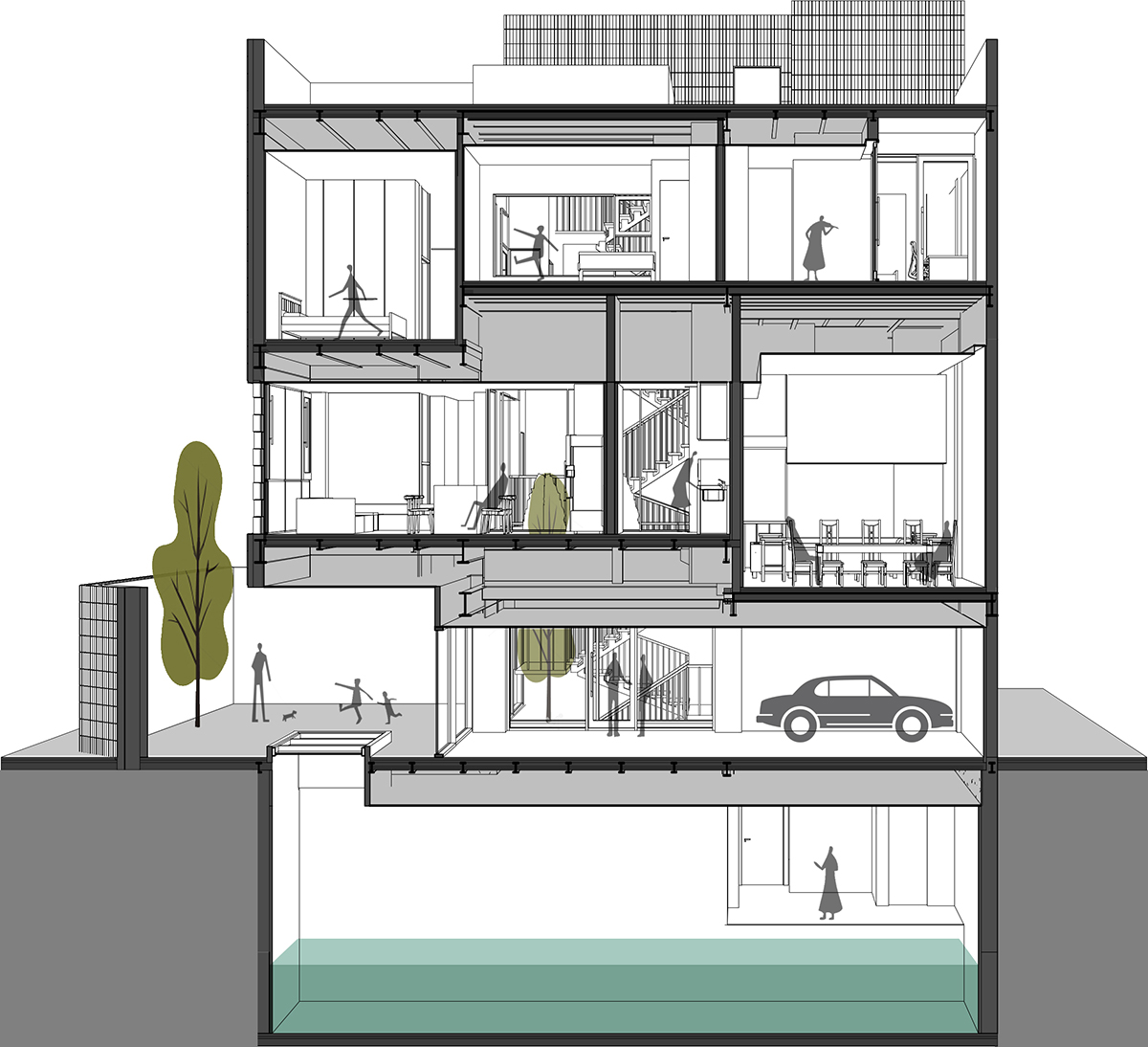 Project facts
Location: Garmsar, Garmsar, Iran
Project Year: 2021
Status: Completed
Architecture Firm: L.E.D Architects
Lead Architect: Shahab Mirzaean Mahabadi
Design Team: Marzieh Nabizadeh, Mahyar Akhgari, Mandana Bonyadlou, Shahin Taghdisian
Structure: Benyamin Qmarsi
MEP:Mohammad Bozorgnia, Mehdi Abdi
Construction: Amin Karjoo, Mohammad Pourhoseini, Kamran Eftekhari, Hoofar Esmaili, Nina Amooshahi
All images © Hamoon Moghaddam, courtesy of L.E.D Architects.
All drawings © L.E.D Architects. 
> via L.E.D Architects
house
L.E.D Architects
residential