MAD has created a meandering open-air performance venue for the Aranya Theater Festival in China. 
Called The City of Time, the performance venue is situated on the seaside of Anaya, nothern China and is composed of meadering path to reach different performance spaces.
Taking up the metaphor of avian migration, Migratory Birds 300, a 300-hour artist residency, brings together 300 creators from diverse fields and backgrounds to congregate and co-create by the seaside of Anaya, China.
The festival, held between June 12 and June 25, has been created to host 300 artists, 131 group works, and 194 works, as well as housing shows, installations, sculptures, body art, performance art, paintings, and videos.
Made of various kinds of spaces, the spaces are enclosed by 2-metre-high walls, while some spaces are covered by white-colored metal canopies, giving a sharp contrast. 
Highlighting variation, engagement, playfulness, discovery and participation, the structure is an open space where participants can access from different entrances of the walls and trigger exploration and curiosity.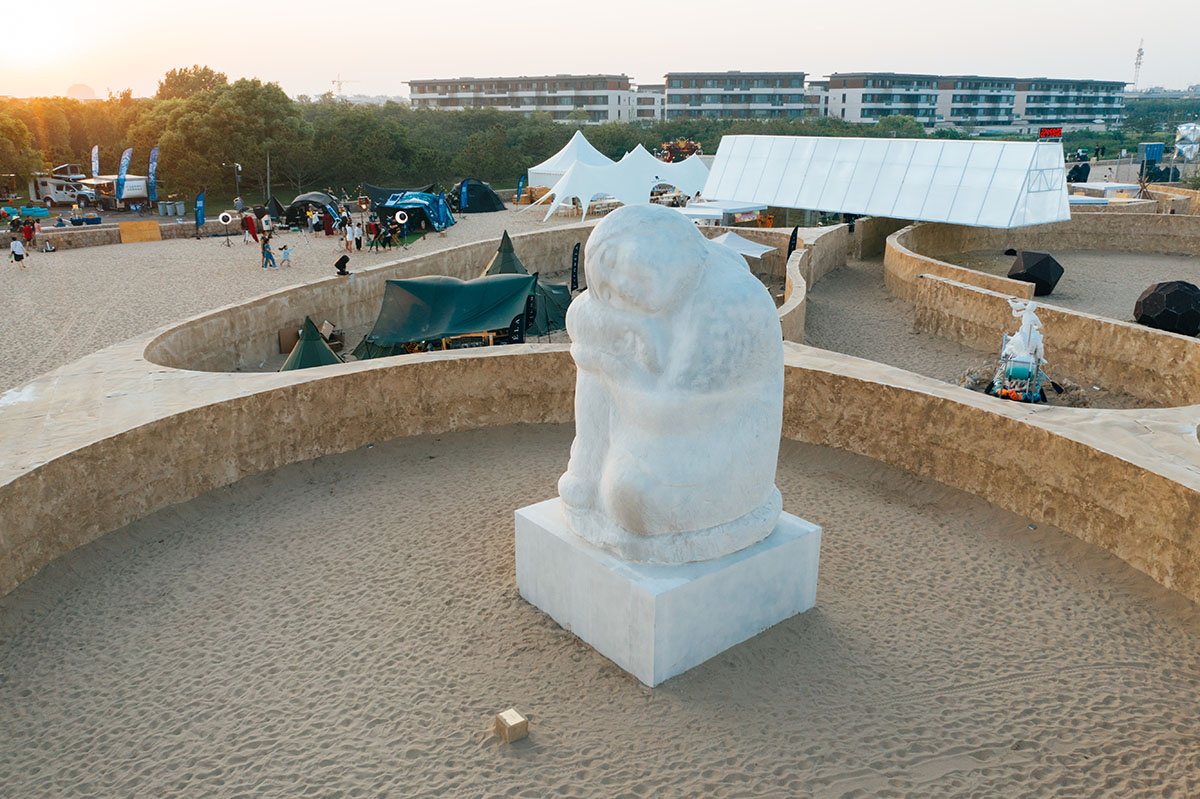 Artist: Liu Huanzhang
"The City of Time, dissolves after 300 hours. Revolving around an axis perpendicular to the sea, it offers a spiritual roost for creators," said MAD in its project description.
"In real cities, the need for functionality suffocates spiritual spaces.Building a fanciful city by the sea, allows the substance of theatre and art. To breathe natural life into this space."
"Taking flight and transcending reality, it is a place dedicated to time, human behavior, and nature, inspiring contemplation on our relationships with ourselves and the world," the office added.
"Migratory Birds 300 is perhaps the most romantic, imaginative, and polyphonic of the Aranya Theater Festival programs. As the most widely discussed public art residency project, it unfolds in two venues: Aranya, China, and Regent's Canal in London, England," the stud,o explained.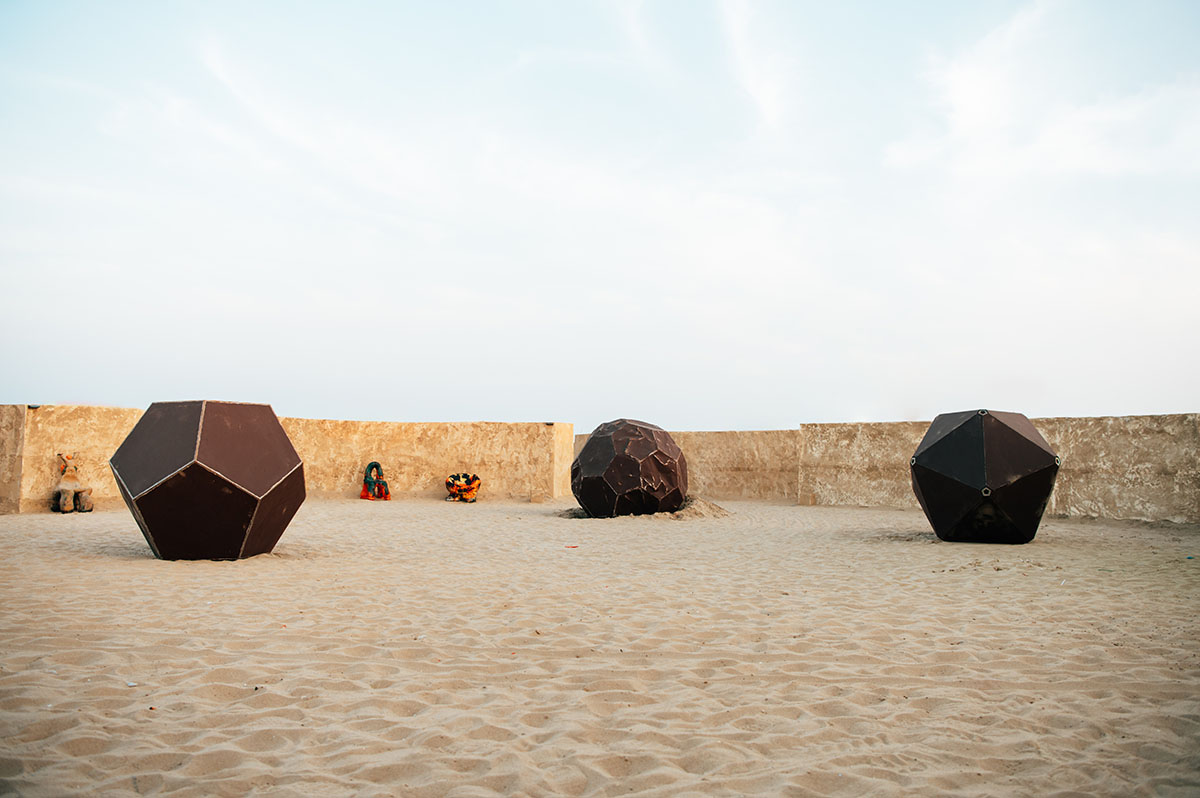 Phosphorus Body. Artist: Wang Guangle
According to MAD, "the value of Migratory Birds 300 lies not only in the gift of uninterrupted time for creating new work but also in the communal living and work space shared for 300 hours." 
The residency promotes novel cooperation between previously unacquainted artists, encouraging creators to push the boundaries of their work and complete innovative group works.
Kang Xiaoliang and Liu Jing. Artist: Xiang Jing
Each room is dedicated to a different display of the work, while some water elements take place in some of the rooms as part of an artwork. Sculptures, tents, seating areas, sunshades and scaffoldings add a vivid layer and soul to the structure.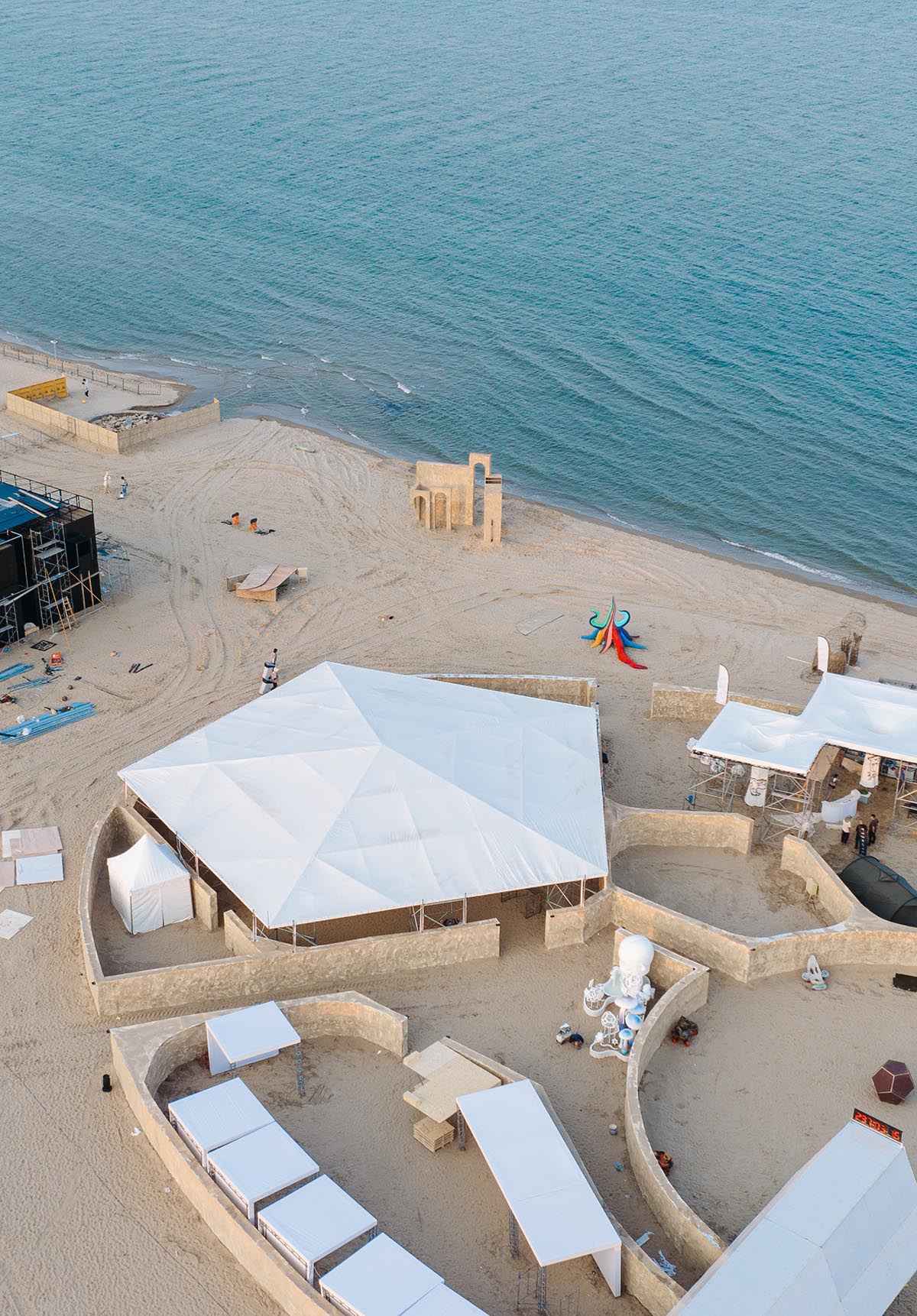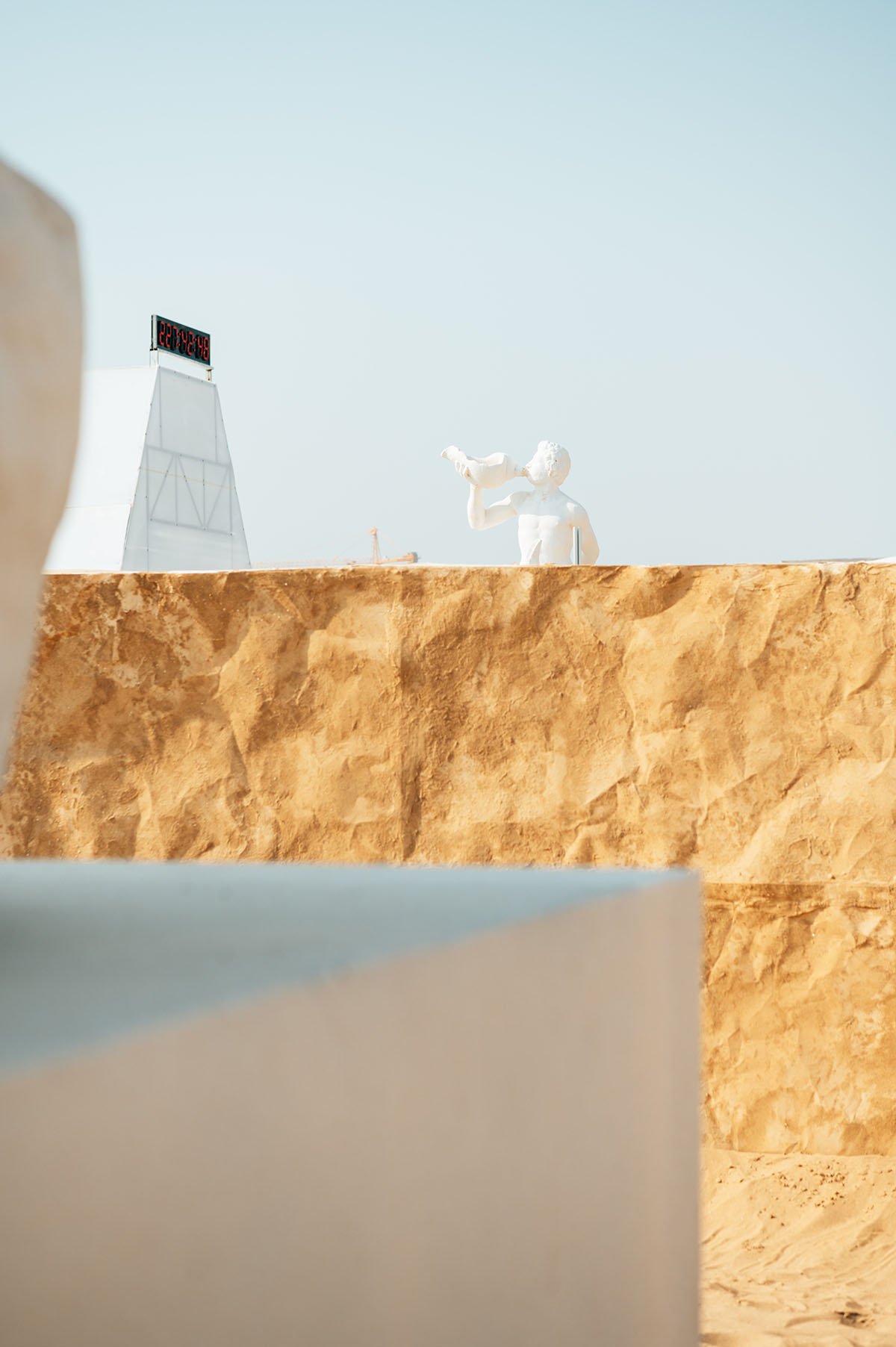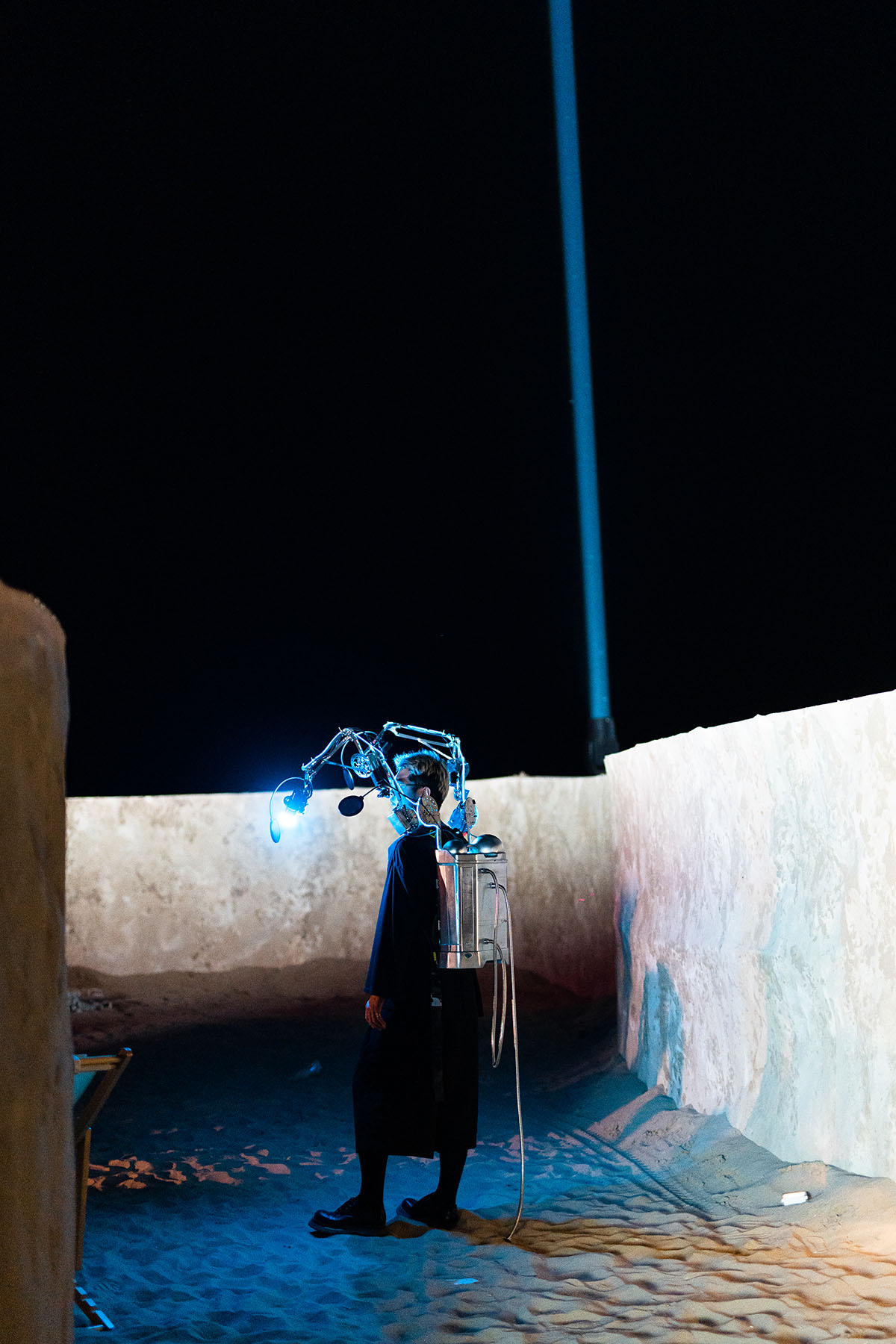 Image © Qi Ziying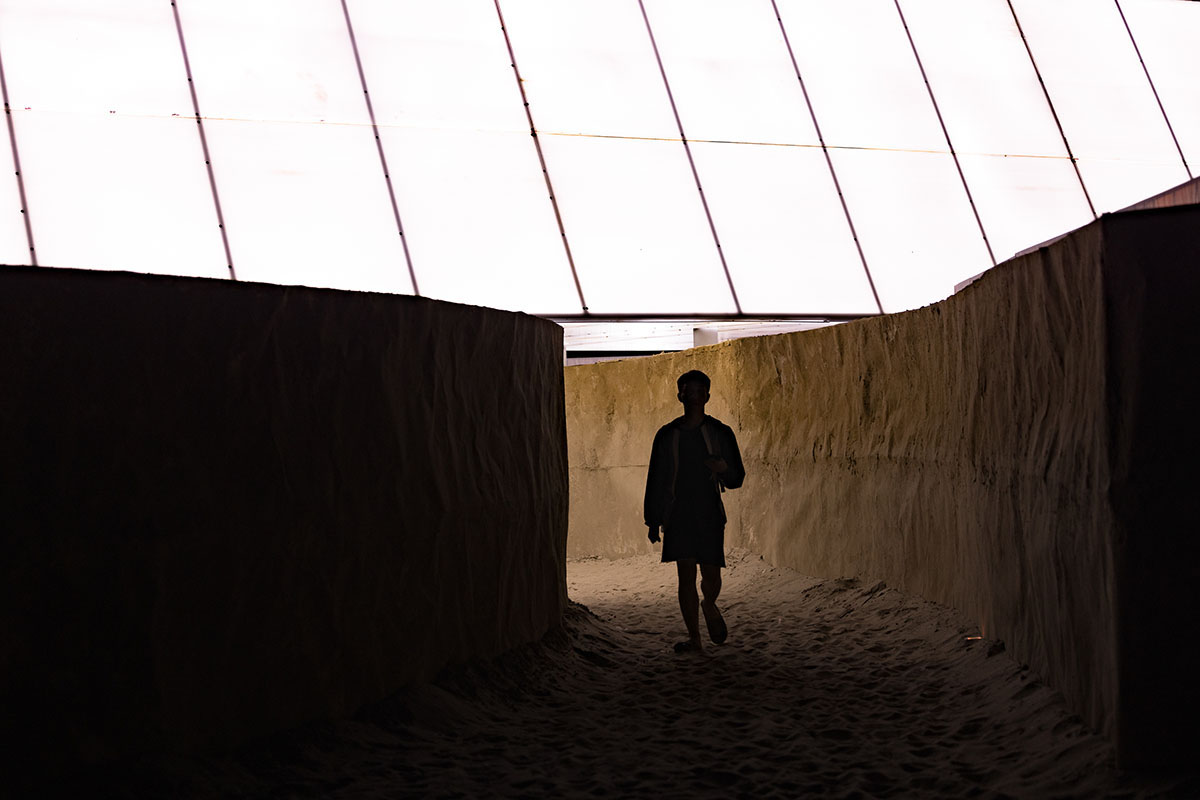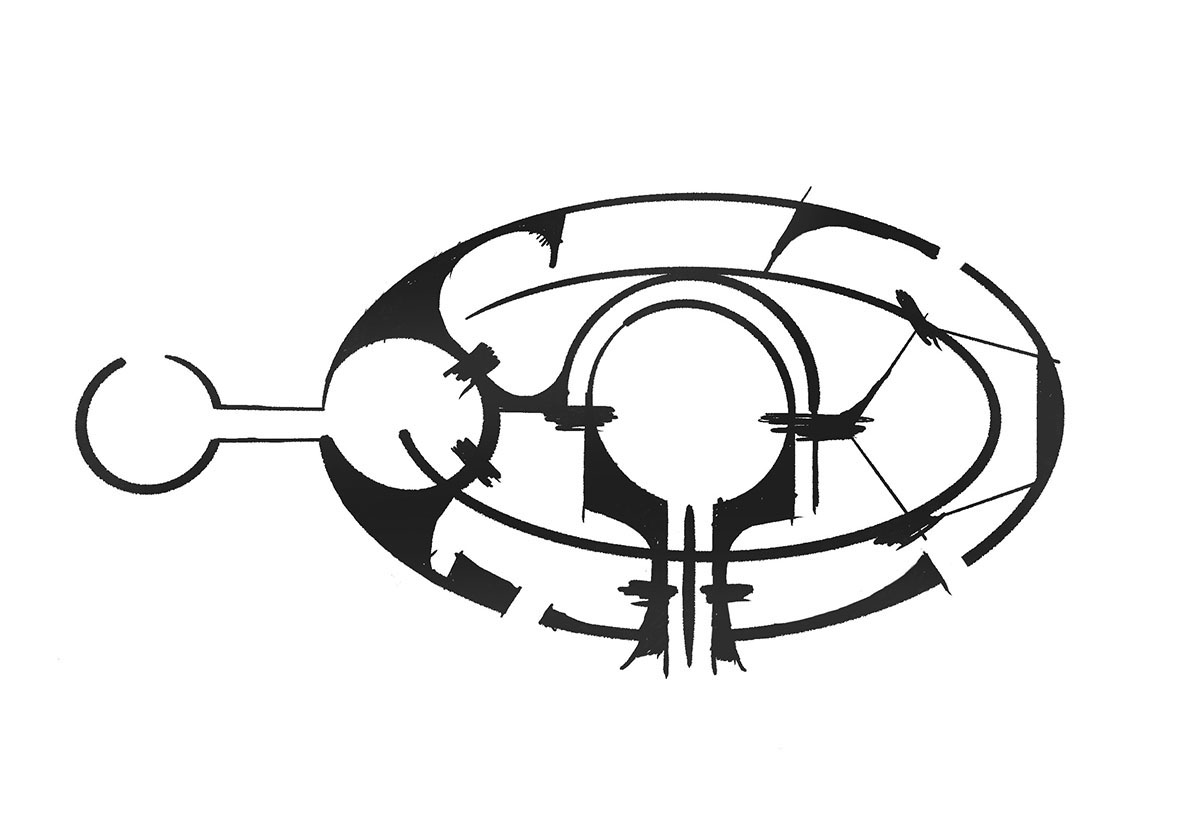 Sketch by MAD. Image courtesy of MAD
MAD recently completed an installation, Timeless Beacon, to crown an abandoned market with a rainbow-hued fabric in Guangdong, China. 
Project facts
Project name: The City of Time
Design Team: Wang Yiqi, Yang Xuebing
Aranya Theater Festival Shooting Team
Zaiye studio: Wang Zhen, Wang Yong, Chen Ying, An Chen, Hou Xuefei
Silver salt photosynthesis: Zhu Shi, Wang Zhe, Liu Xin
All images courtesy of Aranya Theater Festival, MAD Architects Qi Ziying unless otherwise stated. 
> via MAD 
festival
Ma Yansong
MAD
theater