Valencia-based interior design studio Masquespacio has used neon lights and effects in the interiors of a gym to reflect the mood of 1980s techno style and cyberpunk in Salzburg, Austria.
Named King Kong Club, the 800-square-metre space represents the studio's first project in Salzburg, Austria. 
Commissioned by King Kong Club, the studio was tasked to design a new generation fitness club, which focuses on four different group workout concepts: LIFT, the strength-training concept; RUSH, the bootcamp-based HIIT concept; BAGS, the boxing-focused concept; and finally FLOW, the yoga based training concept. 
Enriched with different colors, materials and lights, the metallic feeling takes guests to the world of retro 1980s techno clubs and cyberpunk feeling. 
Max Schirnhofer, the founder of King Kong Club, had the initial idea to open a new club that was inspired by a mix of 80s techno style and cyberpunk.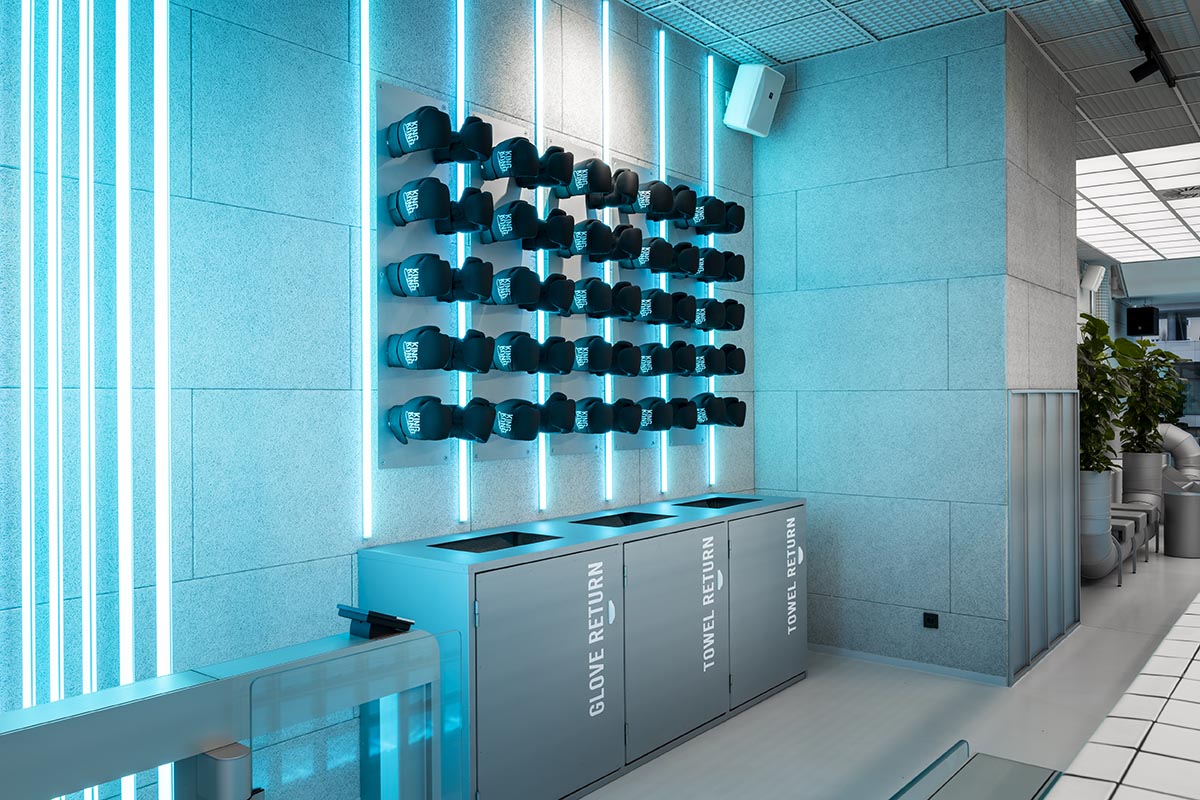 In addition to these aesthetics, Masquespacio proposed incorporating more hints of futurism that is oriented to the modern building itself, adding an innovative and sophisticated touch to the space.
Based on the initial idea, the studio designed a façade that showcases an impactful play of lights, while drawing attention of every passer-by.
On the other hand, the interiors invite guests to the magical world of retro style of techno clubs and create a feeling of stepping into the future. 
The reception, situated at the entrance, connects directly to the bar and hangout area behind it, composed of a range of seats and pots that were custom-made out of air conditioning pipes.
"Take in the view as you walk up the stairs to the first floor where the training rooms are situated," said Masquespacio. 
"The glow of neon lights shine out from the doors along the corridors, guiding you to the real action. In the four workout rooms, we dive straight into the world of retro 80s techno clubs and get that Cyberpunk feeling."
"Once your training is complete, you move into the changing rooms where, once again, you get the feeling of stepping into the future," the studio added.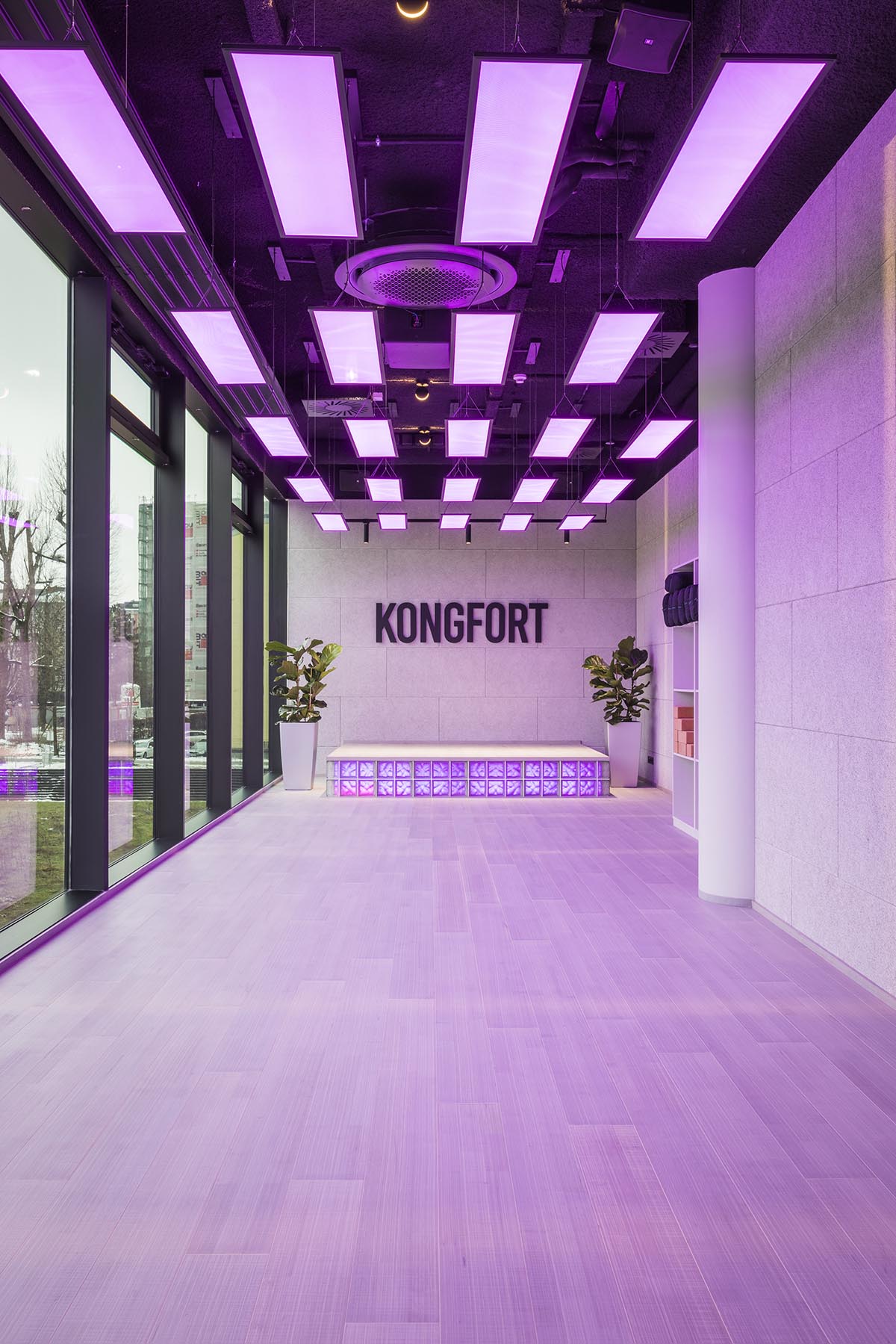 The new King Kong Club in Salzburg was intended to "continuously play with a contrast between the future and the retro neon world", taking cues from the 80s and its community on a vibrant and singular journey from the moment they arrive until the moment they leave.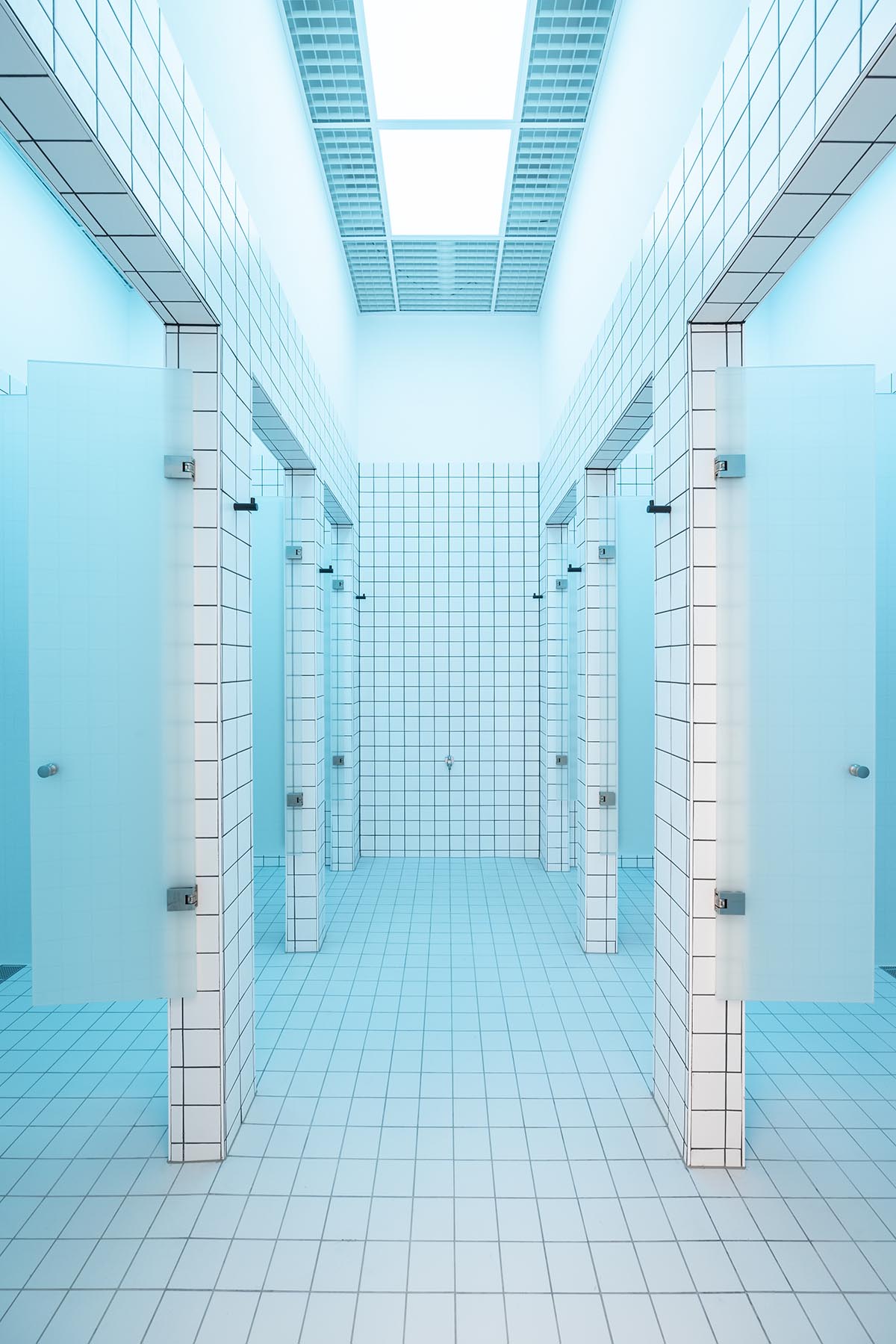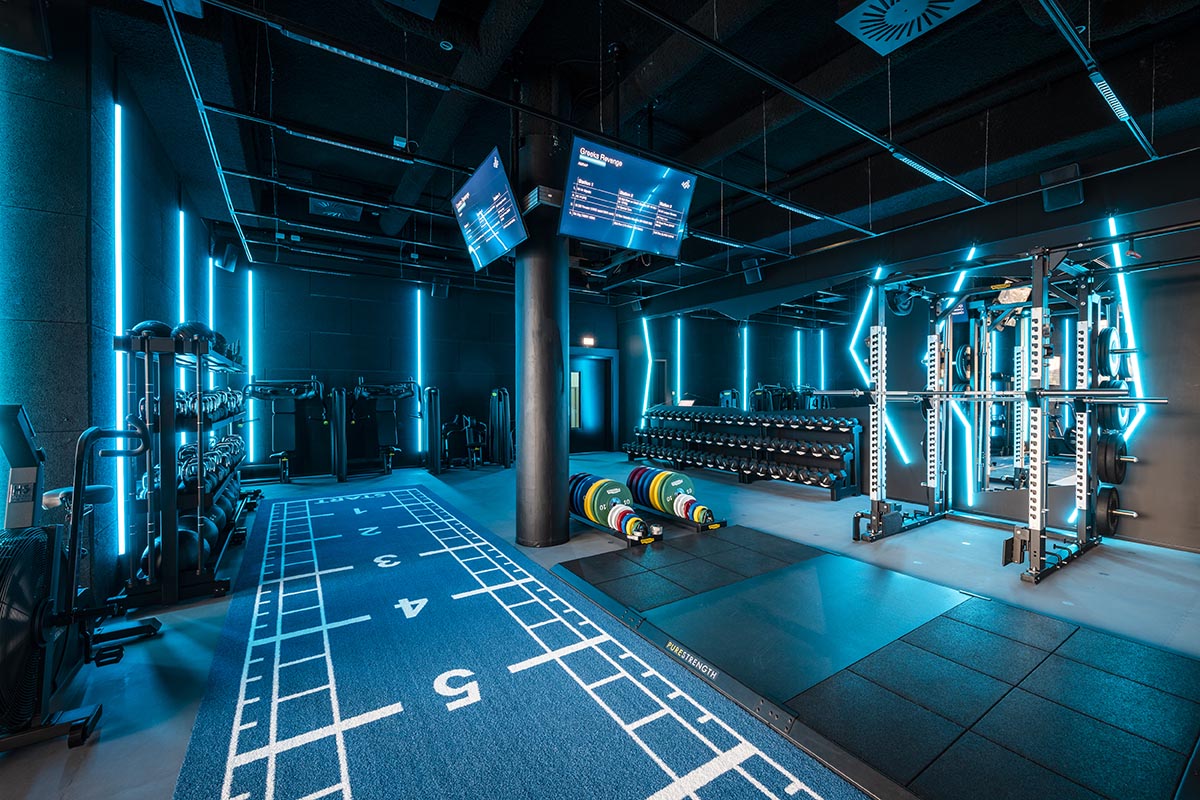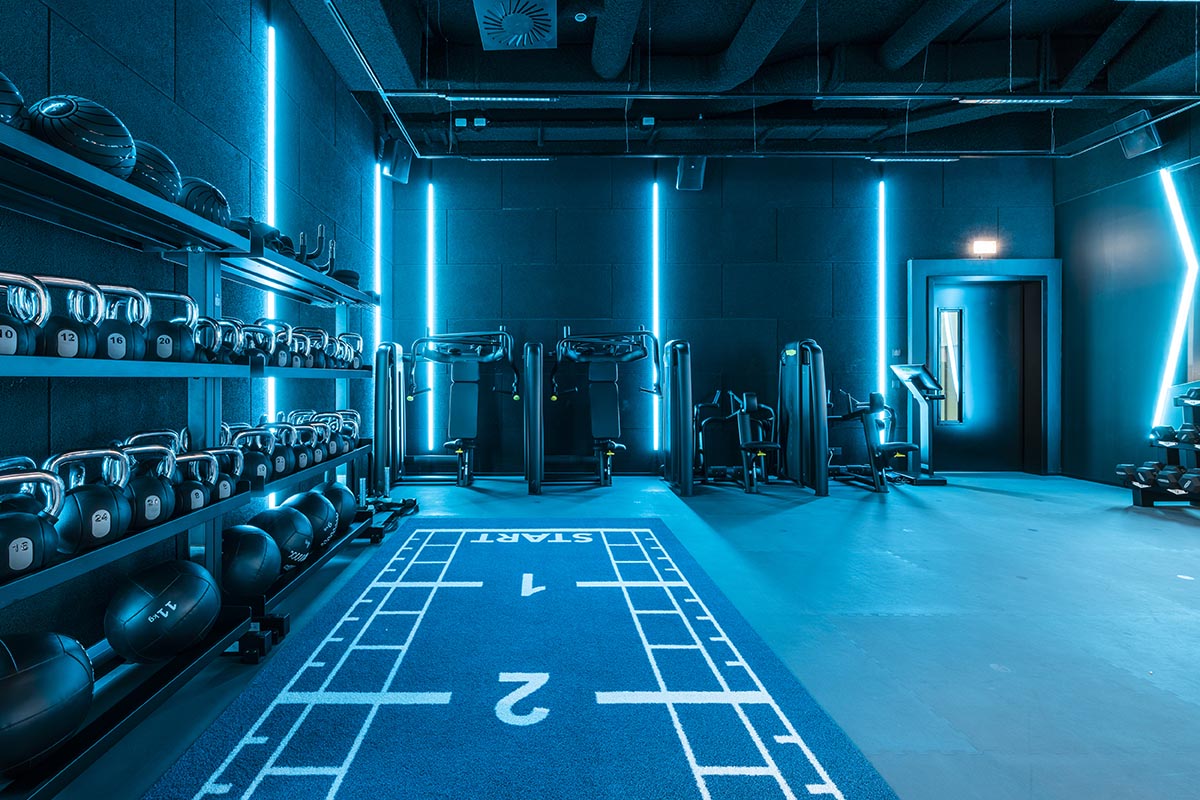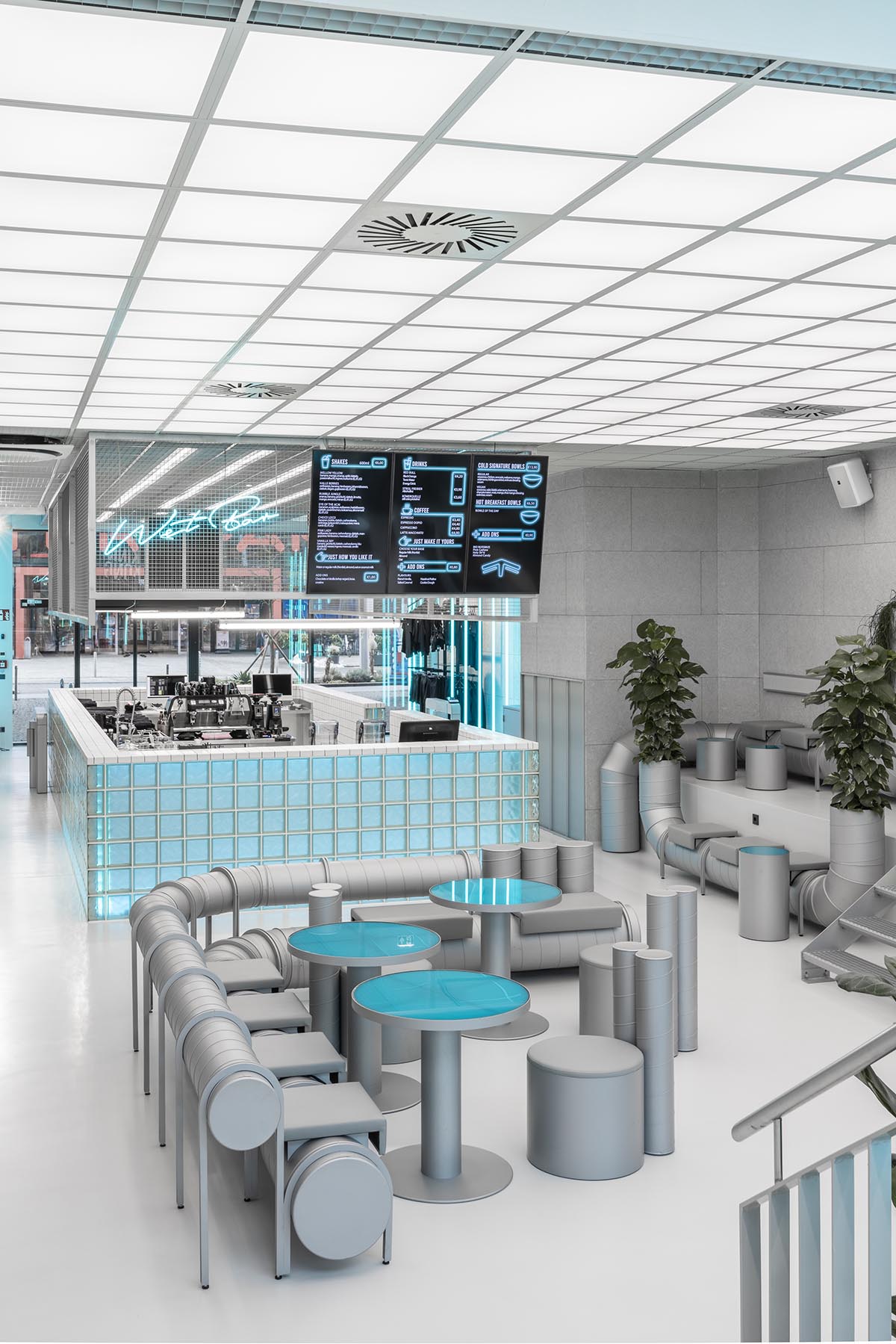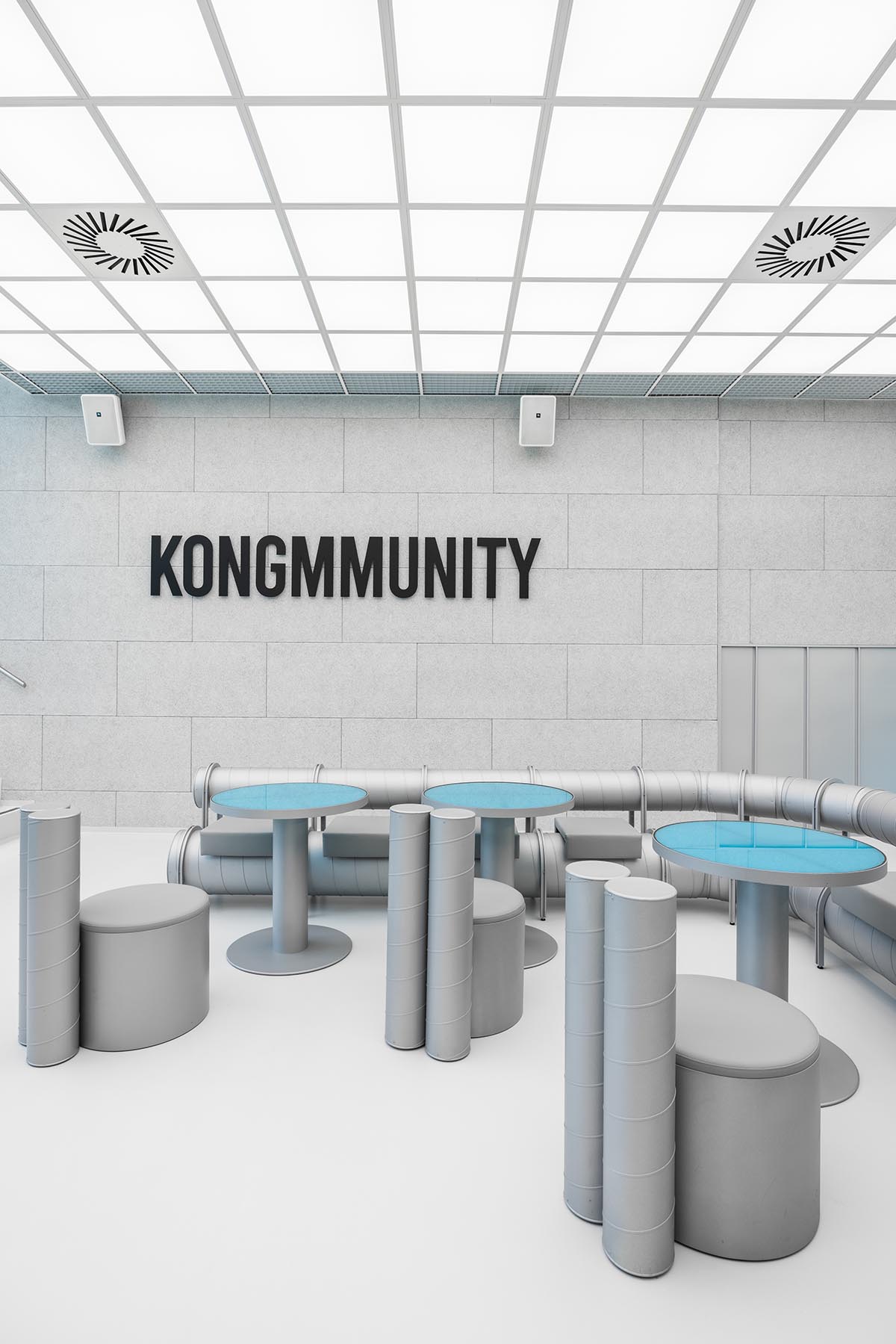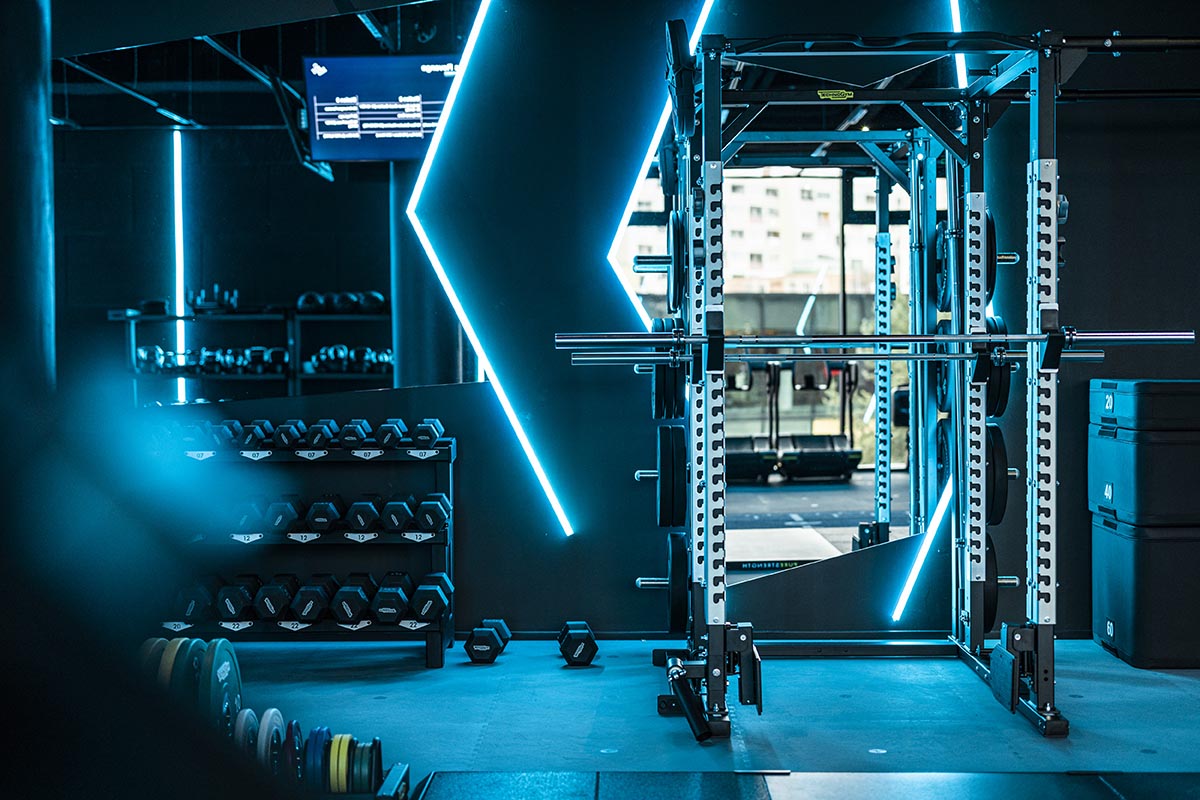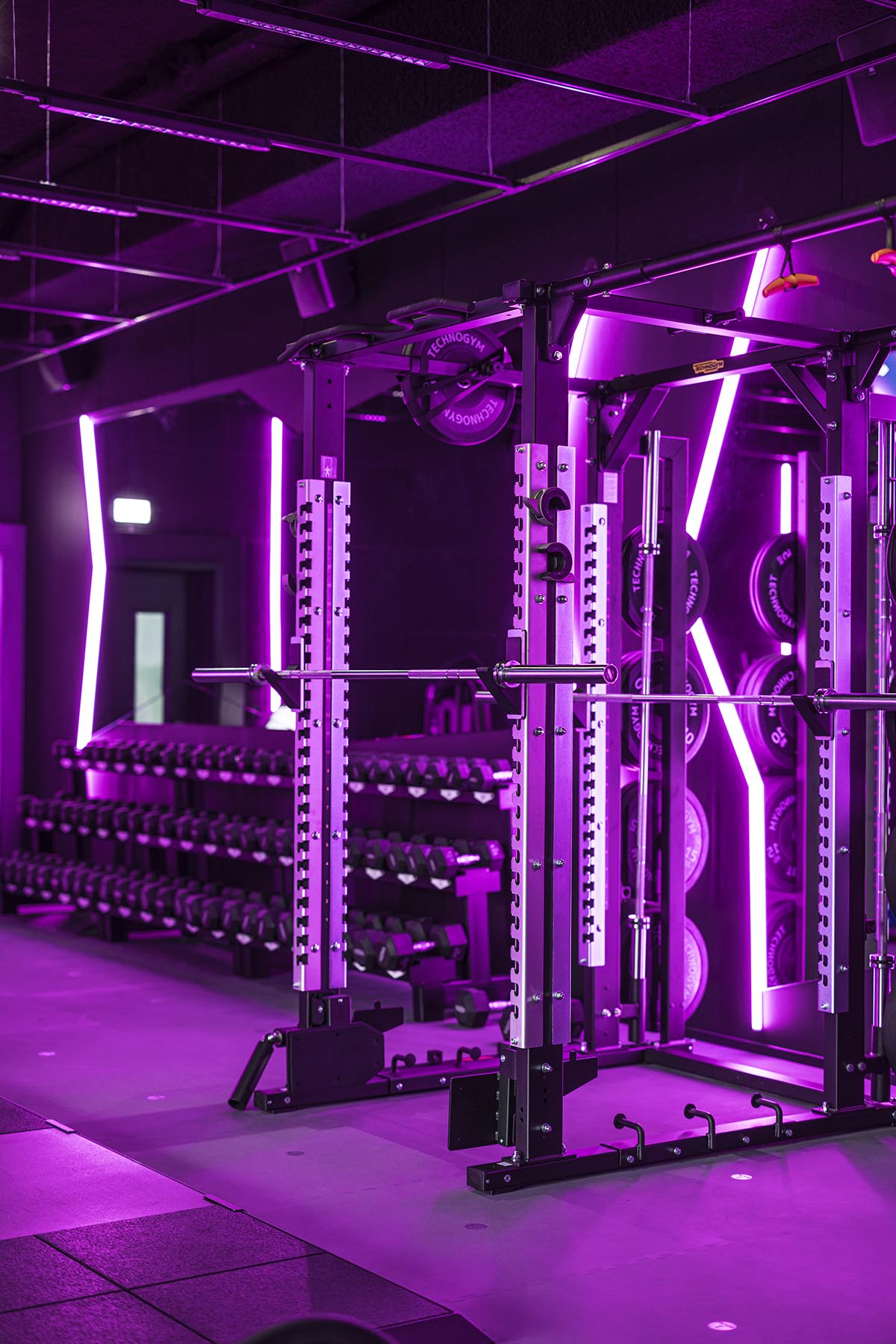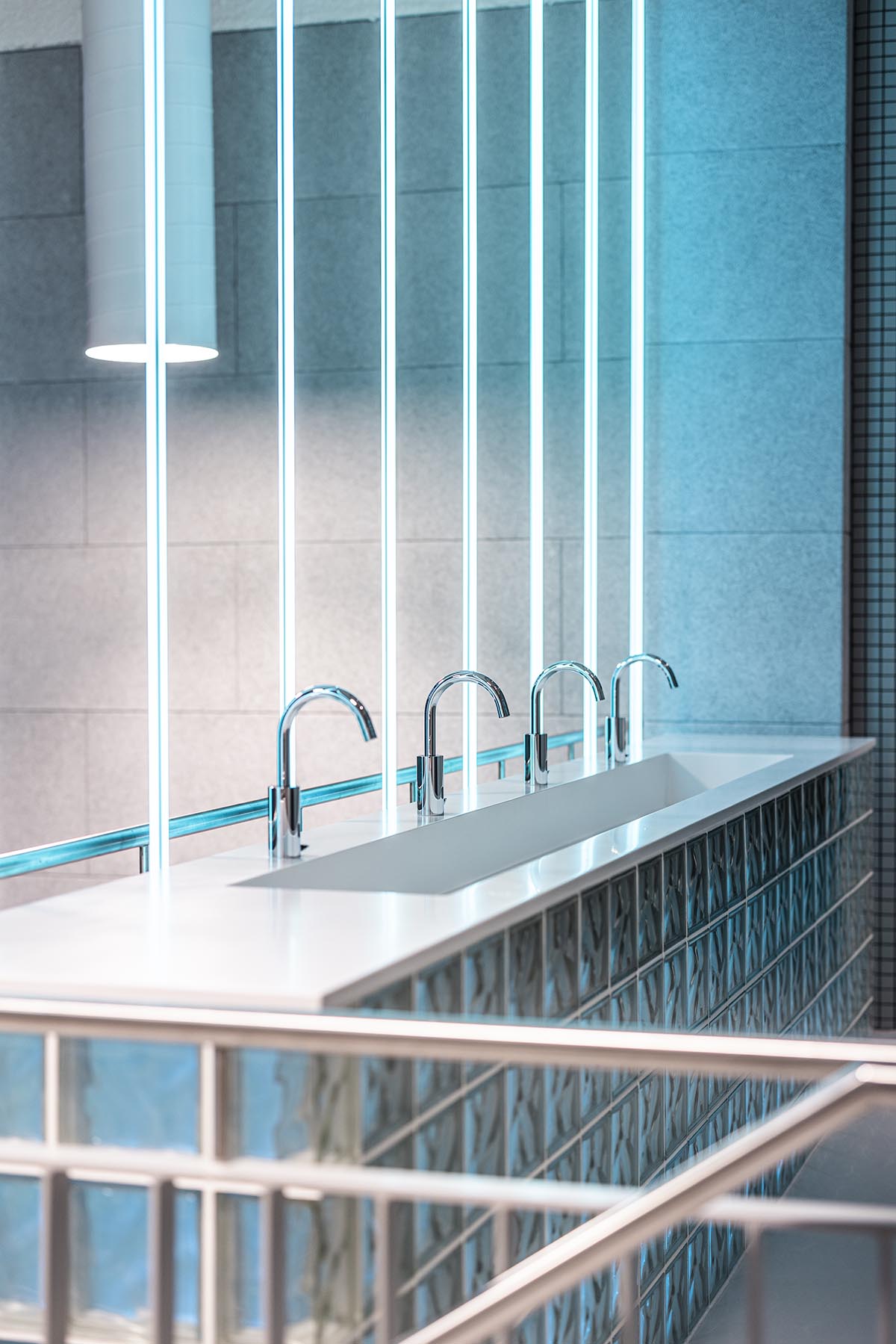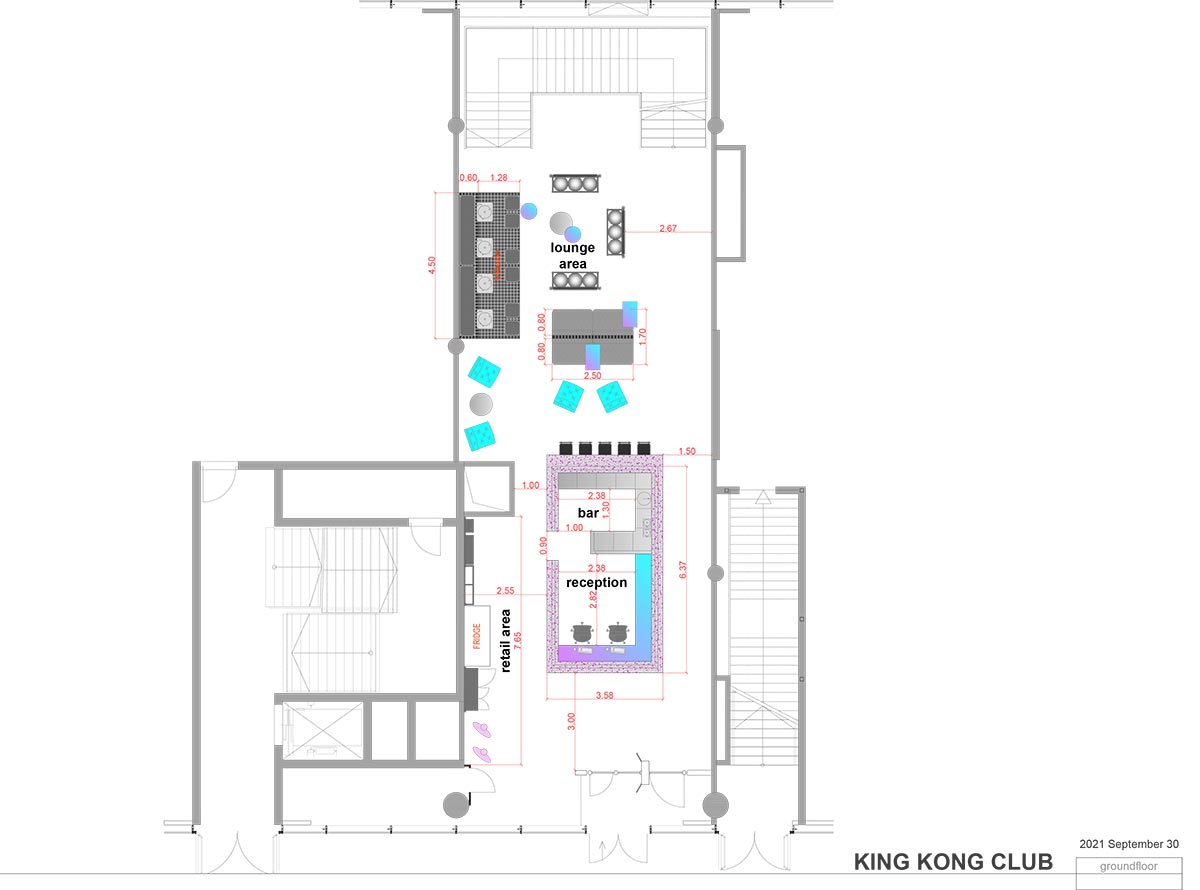 Floor plan
The studio's other projects include The Barcelona Club – inspired by Barcelona's artistic creativity merging disciplines like art, design and music, MO Bakery, a bakery filled with colors, metallic finishes and water-inspired elements in Al Khobar, Saudi Arabia.
Masquespacio is an award creative studio founded in 2010 by Ana Milena Hernández Palacios and Christophe Penasse. The studio is known for its boldly use of colors in projects. 
Project facts
Project name: King Kong Club 
Design: Masquespacio
Location: Salzburg, Austria
Size: 800m2
Final Styling: King Kong Club
Opening: November 2022
All images © David Johansson.
Drawing © Masquespacio.
> via Masquespacio
built
cyberpunk
gym
Masquespacio