Pritzker Prize-winning architect Tadao Ando has been named as the designer of the 10th MPavilion which will be installed this year in Melbourne's Queen Victoria Gardens, Australia.
The Naomi Milgrom Foundation commissioned Japan's influential architect Tadao Ando for being "a master of light and lightness known for his striking geometric interventions in nature."
Each year the Naomi Milgrom Foundation, established by businesswoman and philanthropist Naomi Milgrom, appoints the leading and the world architects to design the next edition of MPavilion to be built in the Queen Victoria Gardens.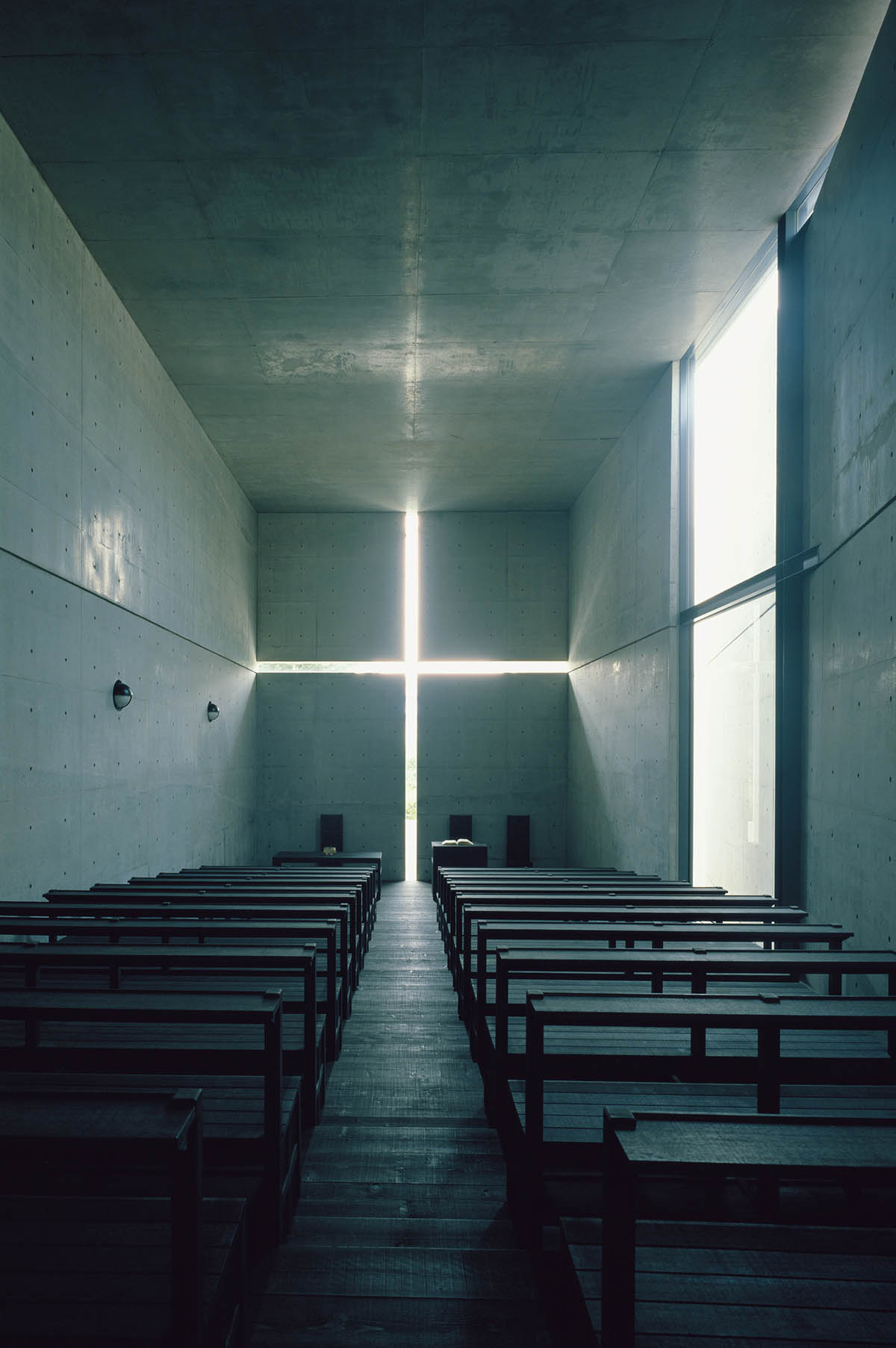 Church of the Light. Photography © Mitsuo Matsuoka. Image courtesy Tadao Ando Architect & Associates
The pavilion provides a space for cultural and design gathering and events, responding urgent urban, civic and design concerns. 
Ando will be the seventh leading international architect to receive his first project in Australia for the MPavilion, the country's foremost annual architecture commission and design festival.
Pulitzer Arts Foundation. Photography © Mitsuo Matsuoka. Image courtesy Tadao Ando Architect & Associates
"A desire to find a scene of eternity"
"The design for the MPavilion began with a desire to find a scene of eternity within the public gardens of the Queen Victoria Gardens in Melbourne," said Tadao Ando. 
"Eternal, not in material or structure, but in the memory of a landscape that will continue to live in people's hearts," Ando added.
This year also marks an important milestone as it will celebrate a decade of MPavilion. The Foundation will reveal Tadao Ando-designed MPavilion in May and the pavilion will open to the public in the Queen Victoria Gardens in November 2023.
Chichu Art Museum / Naoshima. Photography © Mitsuo Matsuoka. Image courtesy Tadao Ando Architect & Associates
"Each year, MPavilion commissions architects with a unique design language and social purpose and gives them complete freedom to realize their vision," said Naomi Milgrom. 
"I have long admired how Tadao Ando responds to and incorporates the particularity of a place into his design and his belief that architecture can shape a society."
"As the MPavilion prepares for the 10th edition, we look forward to sharing Ando's work in Australia for the very first time and having his MPavilion become a vital site in the cultural and community life of Melbourne," Milgrom added.
21_21 DESIGN SIGHT. Photography © Mitsuo Matsuoka. Image courtesy Tadao Ando Architect & Associates
Tadao Ando is a self-educated architect in architecture. Born in Osaka, Japan, Ando, 80, traveled to U.S.A., Europe and Africa, while internalizing Japanese culture and language. He established Tadao Ando Architect & Associates in 1969. 
His career spans more than 100 projects, with more global projects – ranging from public buildings, religious buildings to museums.
Ando designed many notable projects, including the Church of the Light in 1989 in Osaka, Pulitzer Arts Foundation in 2001 in St. Louis, USA, Chichu Art Museum in 2004 in Naoshima, Japan, 21_21 Design Sight in 2007, Tokyo and Bourse de Commerce—Pinault Collection in 2020 in Paris, France.
The architect also completed He Art Museum (HEM) in Guangdong, China.
Courtesy Bourse de Commerce – Pinault Collection. © Tadao Ando Architect & Associates. NeM / Niney et Marca Architectes, Agence Pierre-Antoine Gatier. Photography by Patrick Tourneboeuf
So far, Ando was awarded many prestigious prizes, including the Architectural Institute of Japan (AIJ) Prize for the Row House in Sumiyoshi in 1979, Japan Art Academy Prize in 1993, Person of Cultural Merit (Japan) in 2003, International Union of Architects (UIA) Gold Medal in 2005.
In 1995, he was awarded with the highest accolade in the profession, the Pritzker Architecture Prize.
More recently, he was awarded the Andrée Putman Lifetime Achievement Award, presented by the Créateurs Design Awards Program.
Ando also has an extensive career in architecture education. He taught as a visiting professor at Yale University, Columbia University, and Harvard University, and in 1997 became a Professor at the University of Tokyo.
The 2022 MPavilion, designed by Bangkok-based architecture studio all(zone), explored the "possibilities of fabric-based architecture" with new materials. 
Top image: Tadao Ando, MPavilion 10 Architect. Photo by Kinji Kanno. Courtesy Tadao Ando Architect & Associates.
> via MPavilion 
MPavilion
news
Tadao Ando