Norwegian architecture practice Reiulf Ramstad Arkitekter has completed the first and second phases of a ski resort village in Mosetertoppen, made of colorful buildings and protruding windows.
The 50,000-square-metre project, named Mosetertoppen, is located at Hafjelltoppen, Norway, housing about 1000 people in the Lillehammer region.
Reiulf Ramstad Arkitekter first revealed its conceptual design scheme in 2019, following it won an international competition. The project was recently completed at the site.
The design language of the project is rooted in both tradition and innovation. While the office is inspired by traditional elements, overall language is shaped through colors, a play of façade elements in the art form.
"Innovation to contribute with rethinking in relation to sustainable architecture and how to build in the Norwegian mountain landscape in the future," said Reiulf Ramstad Arkitekter.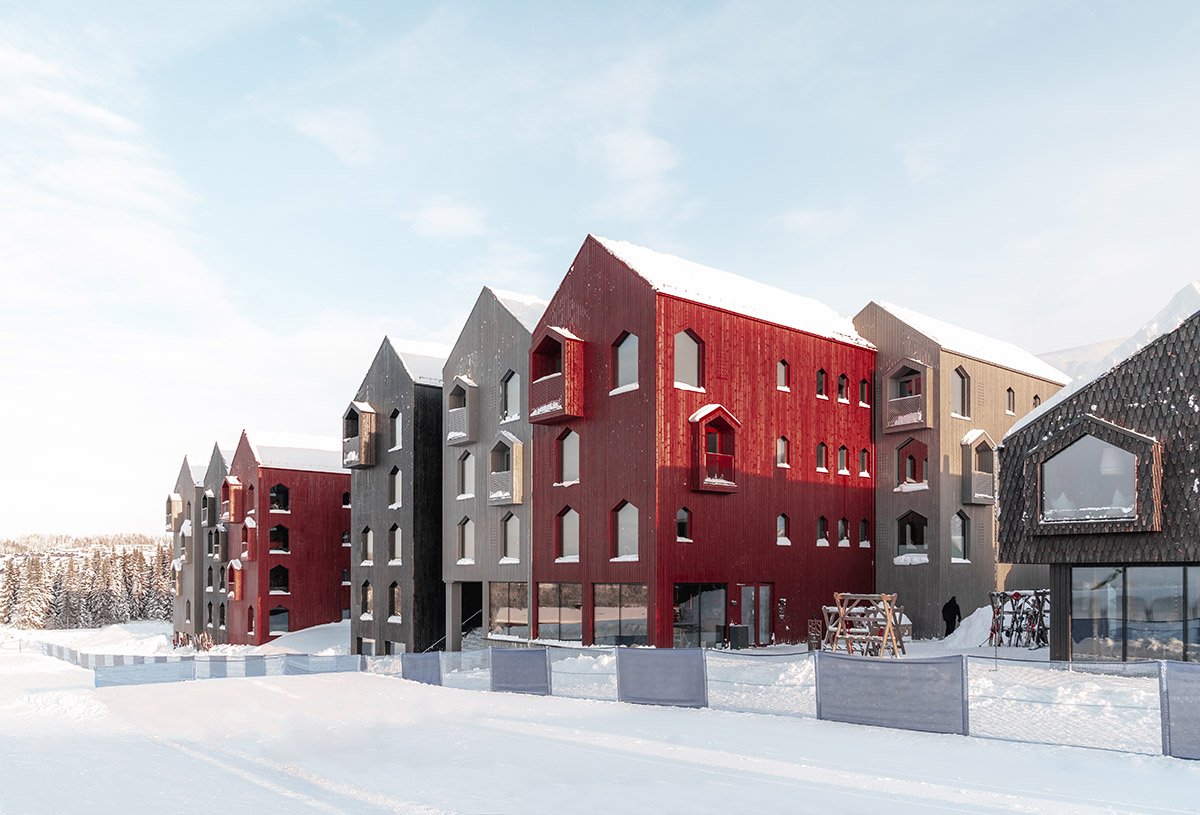 The project was envisioned as an exciting whole-year-around destination at Hafjell – a place for a multitude of activities and a place where everyone should feel welcome. 
Proximity, security and highly-environmental and well-being factors become the main elements that shape the project's identity, according to the office.
"When designing a home, we as architects must think of both the stinging summer sun and the pale winter sun to create good use throughout the year," said Reiulf Ramstad.
"In many ways you can say that when you draw a good home in Norway, in reality you draw light," he added.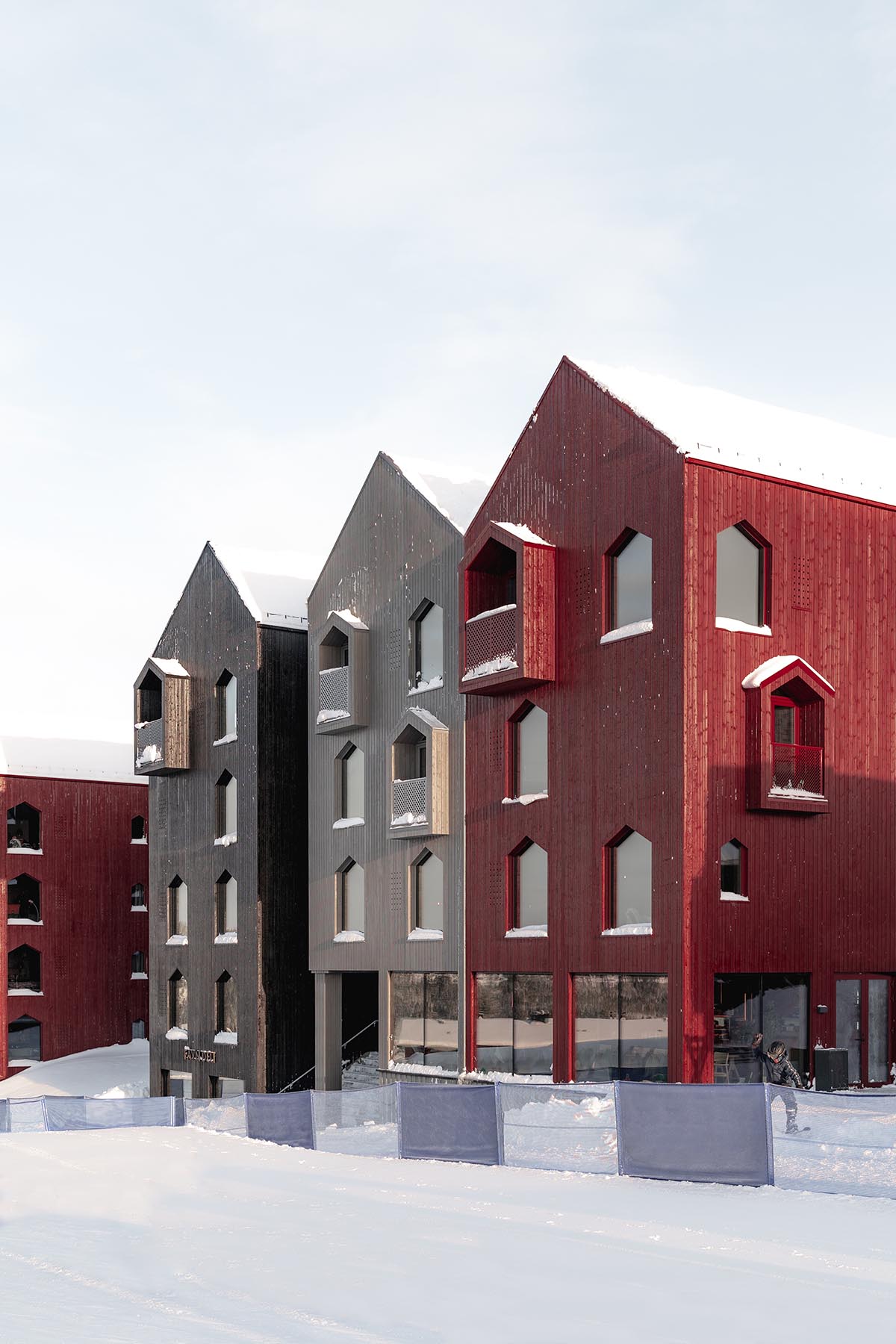 "The place will have a strong identity with large building structures that break down into smaller village scale with intimate rooms – inside and out, to give a sense of closeness to nature and belonging to the landscaped room," the office said.
Those who visit the Moseter project can enjoy a rich place, culture and architecture experience. 
The project had to be of a very high architectural quality and at the same time be pragmatically organized and economically viable, the studio said.
The experience of the meeting between the place's distinctive character, future focus on building in the mountain landscape will be clarified through well-functioning and site-adapted buildings.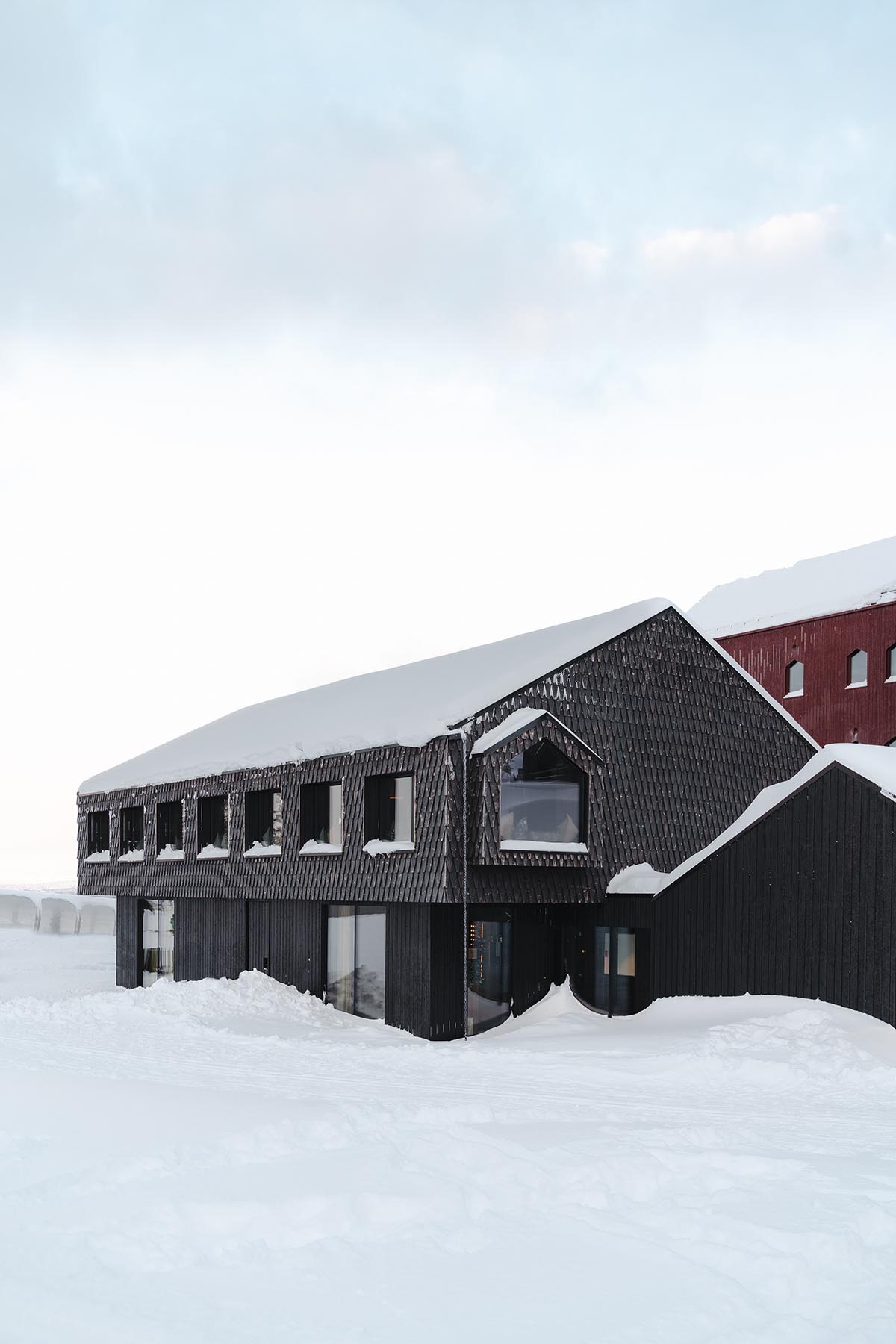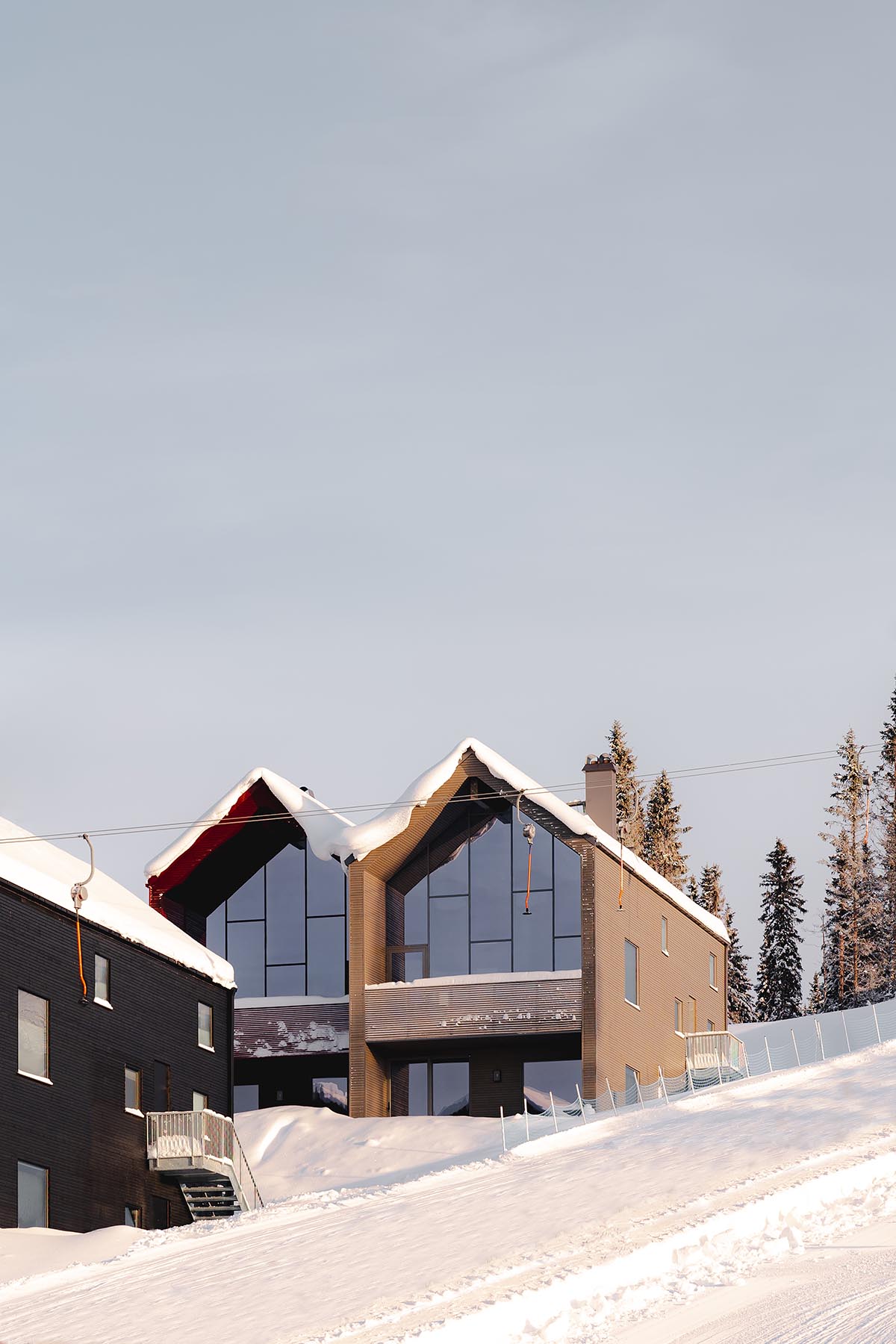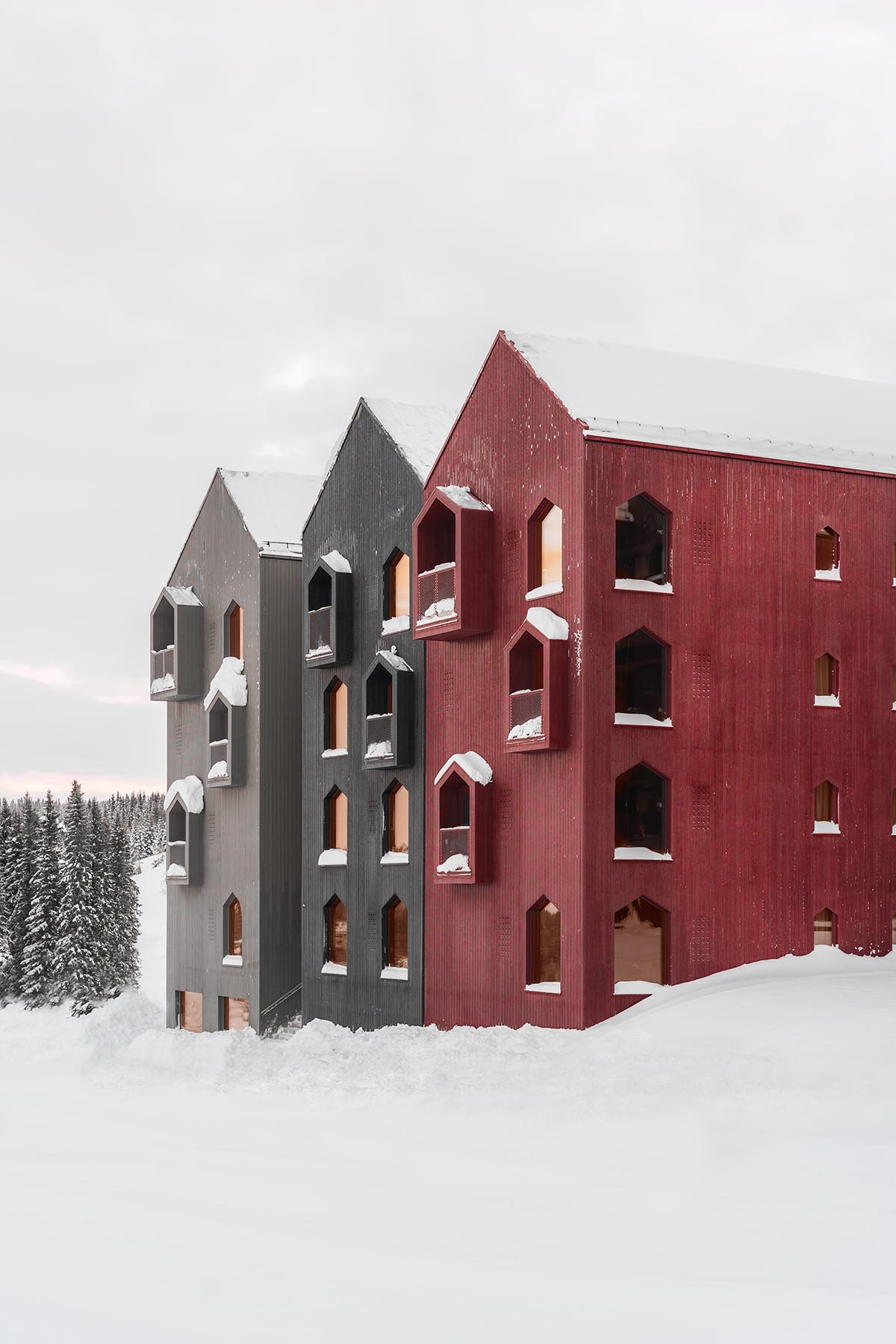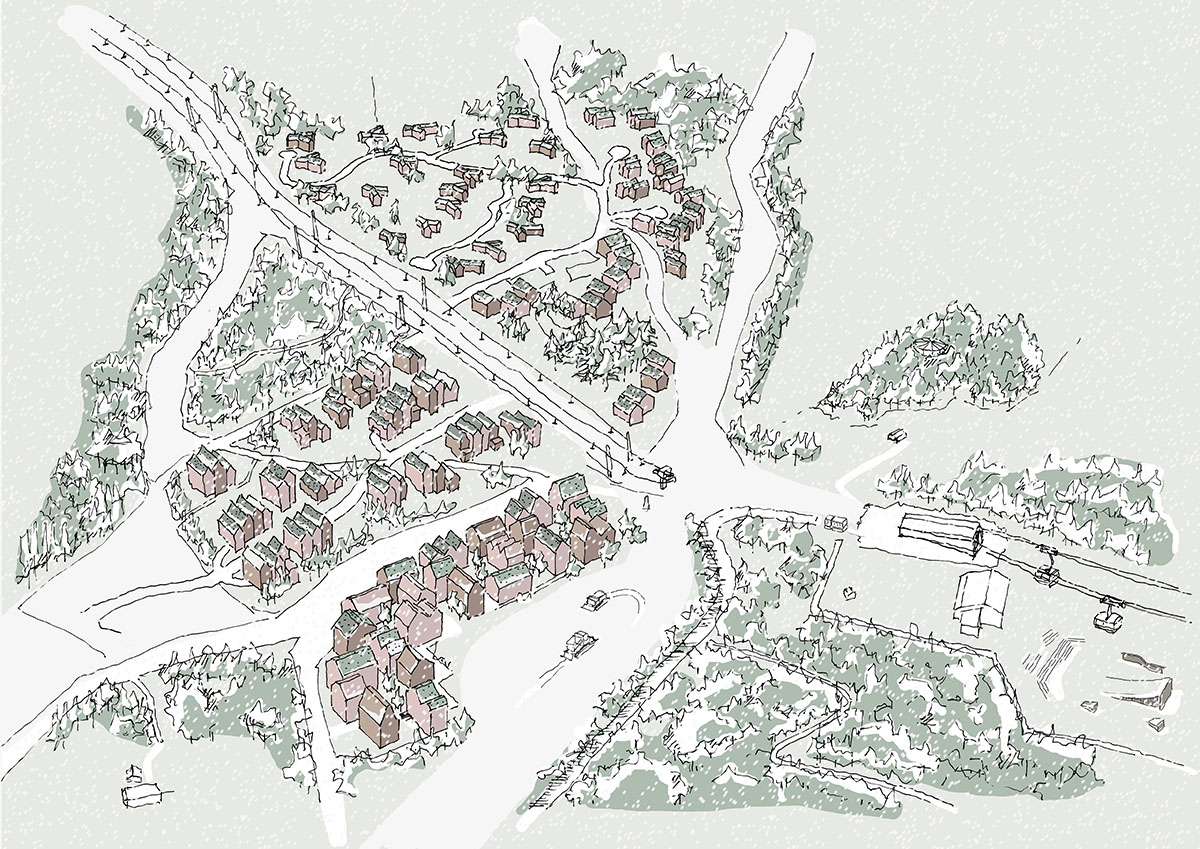 RRA completed Ski Tårn, a copper housing complex wrapped in linear terraces in Ski Vest, Norway and completed a visitor center in Jutland region of Denmark.
Based in Norway and Denmark, Reiulf Ramstad Arkitekter (RRA) was founded in 1995 by Reiulf Ramstad. The practice is an independent architectural firm with a high level of expert knowledge and a distinct ideology.
Project facts
Project name: Mosetertoppen
Architects: Reiulf Ramstad Arkitekter
Type: Urban planning, Landscape, Residential
Location: Hafjell, Norway
Program: Housing, commercial
Client: Alpinco Gondoltoppen AS
Size: 50.000m2
Commission type: Invited competition, 1st prize
All photographs © Kristian Aalerud.
All drawings © Reiulf Ramstad Arkitekter.
> via Reiulf Ramstad Arkitekter
Reiulf Ramstad Arkitekter
ski resort
village